Tuesday, May 14, 2019 5:17 pm, Posted by Absolute Destruction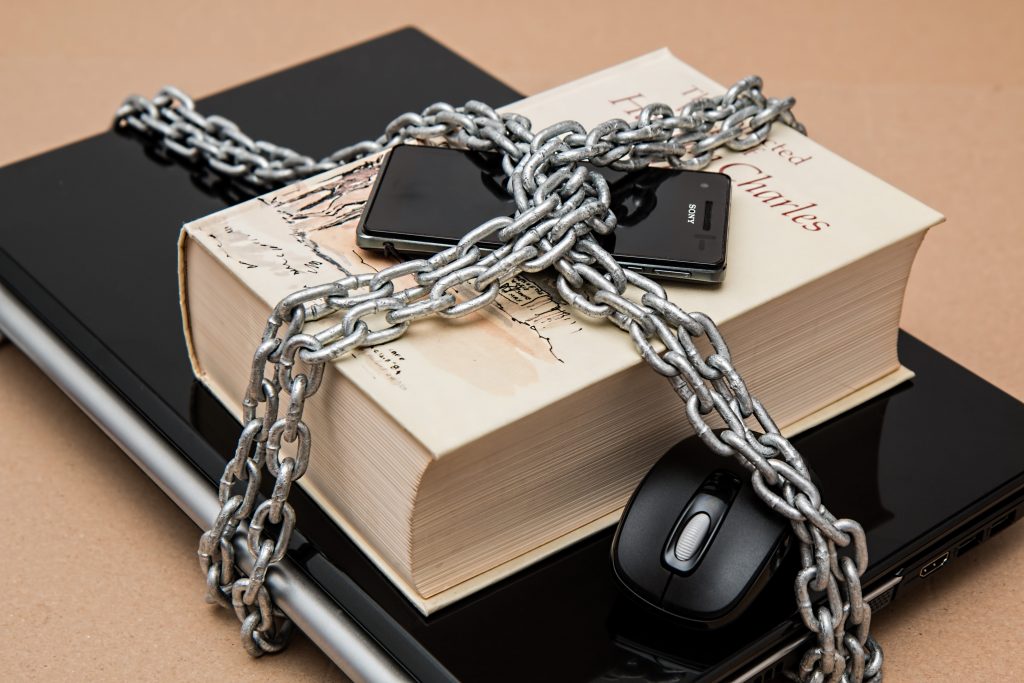 With so many stories about hacks and data breaches in the headlines, it's no wonder that people are more sensitive than ever about keeping their private information confidential. Absolute Destruction would like to give you some tips about how to keep sensitive information safe and remind you about the services we offer that will keep your privacy protected.
Tips for Keeping Your Information Safe
Social media and the online ecosystem, in general, have normalized the sharing of a lot of personal information that people used to keep quite guarded. Really consider what information you're about to make public before you publish it.
For example, thieves check Facebook looking for people who have "checked in" at the airport, because people flying on vacation are likely leaving behind empty homes. If you need to broadcast that you're going away on vacation, don't publish anything about the trip until you're safely home.
Don't ever share passwords! Don't use one password for all accounts, and make sure it combines numbers, letters and different cases. Absolute Destruction is reminding you about these security tips for those times when sensitive private data can't be shredded.
Paper Shredding Service
This is the quintessential shredding service and it's something that Absolute Destruction & Recycling document destruction takes seriously — no matter how digital the world is becoming, there is still a lot of information out there printed on paper.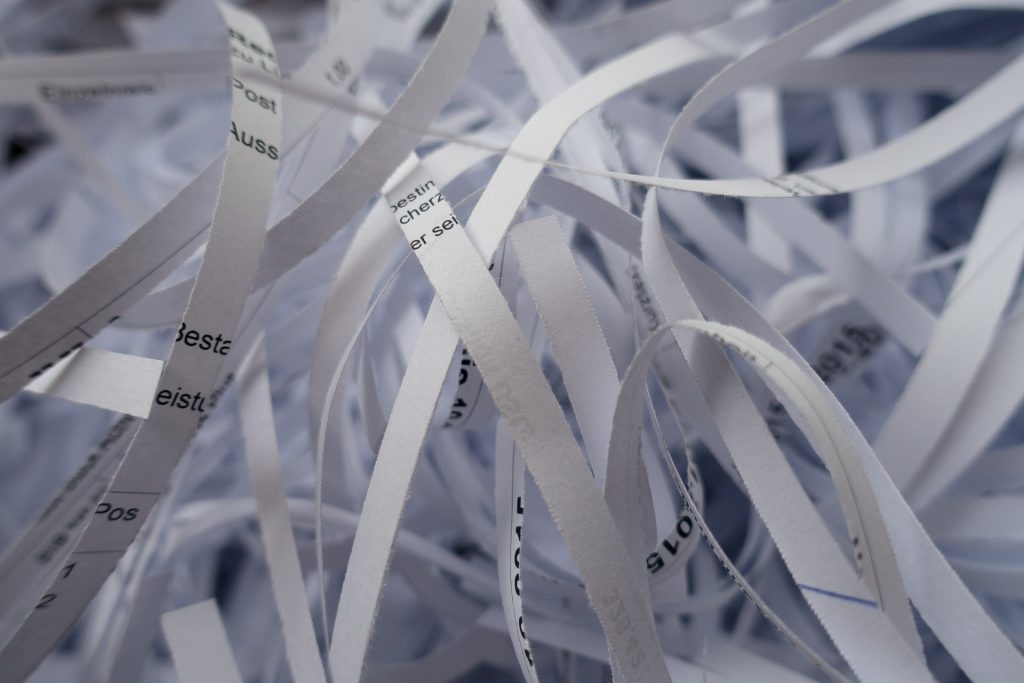 We are a NAID-certified shredder that takes your information security seriously: you will always get a certificate of destruction after we complete a job, a testament you can hold in your hand that the paper you turned over to us has been fully destroyed and no longer poses any liability.
Shredding Paper, Conveniently
Not only do we take security seriously, but we try to make it as easy for you to stay safe as possible. For smaller loads of paper, Absolute Destruction's mobile paper shredding services makes reducing the paper liabilities in your home simple. We have a mobile shredding truck we can drive right to you, and shred the documents on site.
If you have too much paper to fit in the mobile shredding truck, we will transport it by truck to our facility where it will be securely eliminated. Either way, you don't need to worry about hauling heavy boxes filled with paper.
Shredding Electronics
Our shredding capabilities have evolved with the times, and in just the way you're now more likely to store data on electronic devices, we are more than capable of shredding it. There is a wide range of electronic devices that can store sensitive data, such as: USB or flash drives; hard drives; old computers, laptops, tablets and smartphones; photocopier and printer memory cards, and more.
If you have old devices lying around storing sensitive data, it may be risky to delete their contents manually. Are you going to truly scan the electronic device up and down to make sure every trace of sensitive data has been deleted? Each device may contain hundreds or thousands of folders, and there may be multiple devices.
If you have any doubt whether an electronic device poses a security risk, err on the side of caution and destroy it. Absolute Destruction is your local document shredding company serving Mississauga and Toronto, and the rest of the GTA. We look forward to keeping your data safe soon. Feel free to call us anytime at 1-877-997-3334 — we're happy to discuss any questions or concerns you may have.