Wednesday, March 8, 2023 5:14 pm, Posted by Absolute Destruction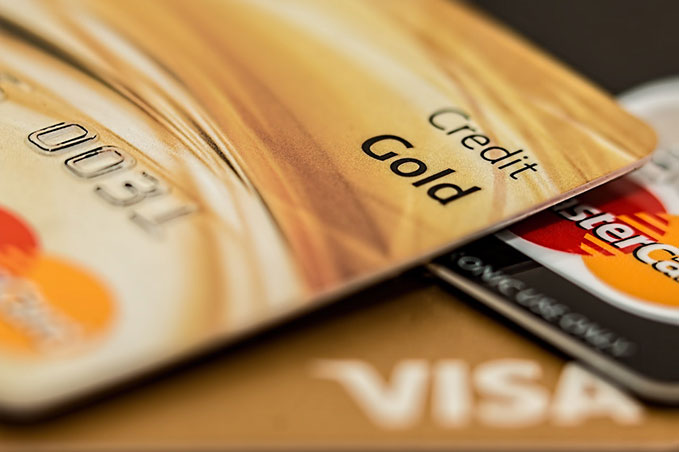 Most homes accumulate piles of banking paperwork, credit card application forms, monthly statements, and year-end bank statements for tax purposes. It's easy to put these papers to one side, or to consider them 'dealt with' once you've thrown them in the garage or the recycling bin.
Unfortunately, simply placing sensitive papers — like old credit card documents — in the garbage isn't an effective defence against criminals, who may use the information contained in them to exploit you. Once your recycling bins are placed outside your property, the contents are no longer yours, meaning passersby are legally allowed to rifle through them!
Crooks may use your paper bank details — including credit card information — to commit identity theft and identity fraud for their own financial gain.
Here are five reasons you should destroy your credit card documents to protect yourself from identity theft and identity fraud.
1. Potential Lost Savings
Credit card documents like bank statements hold essential information, like your name, address, purchase history and elements of your account number. Crafty thieves could use this information to 'verify your account' by cold calling you under the guise of being a representative at your bank. Once they've gained your trust, they'll try to obtain further details from you and gain access to bank accounts.
2. Your Finances Could Be Stretched to Their Limits
Even junk mail with credit card offers should be destroyed securely; with just your name, address, and a pre-approved credit offer, someone with ill intent could take out a line of credit in your name. A loan that lets criminals borrow money in your name could stretch you to your financial limits and beyond.
3. Identity Theft Can Damage Your Ability to Secure Housing
Identity theft (and its consequential fraud) can damage your long-term credit score. As with the above, once thieves have taken out a line of credit, or they've opened a bank account, and once they rack up debt, your credit score will be compromised. This may hinder your ability to apply for a loan, a credit card, a mortgage and even rent an apartment.
Not only does financial fraud carry serious financial ramifications, but it can also take over your daily life and play havoc with your emotions.
4. Dealing with the Fallout is Time Consuming
According to the US Federal Trade Commission, it takes the average individual around six months and 200 hours to recover following identity theft.
And in a study by the Identity Theft Resource Center (ITRC), they found that one-third of surveyed victims of identity theft spent time away from life experiences, like a vacation or a hobby, while they dealt with their case, with 22% saying they had to take time off work or spend time away from family.
5. Victims of Identity Theft Experience Emotional Tumult
While the financial complications of identity theft are devastating, the emotional toll some experience in dealing with the fallout can be overwhelming.
According to the ITRC, 41% of people who experience identity theft experience sleep disturbance. Twenty-nine percent suffered physical symptoms such as heart issues, sweating, body aches and stomach problems.
A quarter of identity theft victims sought professional help to manage the emotional and physical symptoms they experienced because of the crime.
Take Away
With this information in mind, it's important to shred credit card statements once they have been paid, store credit card tax information in a safe location until their hold time has elapsed, and shred junk mail pertaining to credit cards immediately.
Through quick and decisive action, you're saving yourself from a financially debilitating and stressful situation later down the line.
While you can shred or pulp papers at home, these means can be ineffective and time-consuming. Partnering with a top-tier shredding company is your best line of defence.
Absolute Destruction — Specialists in Sensitive Document Destruction
We can help keep you and your family safe from identity theft by offering document destruction at your home. Our trained service technicians securely and efficiently shred old credit card bills, tax information and other sensitive papers in our on-site shredding truck.
Connect with us today to learn more about our residential, one-time pick-up service and our regularly scheduled console service — ideal for those who run an at-home business.