Friday, January 10, 2020 9:51 pm, Posted by Absolute Destruction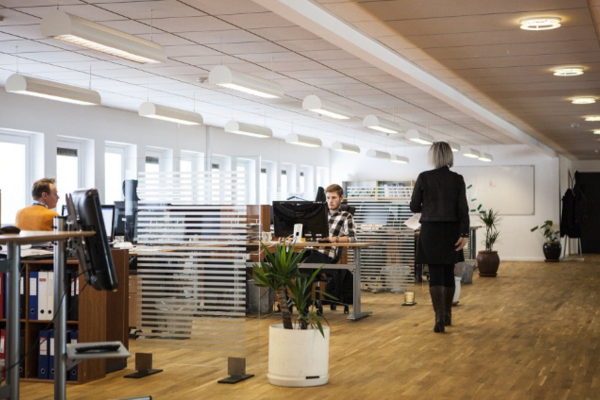 Fear of being the victim of a data breach has increased since the topic of hacks and cyber crimes has hit the news. These high-profile attacks targeting prominent politicians and multinational corporations have raised the topic of data security in the public consciousness.
While there's a distinct threat between cyber crime and non-digital data breaches, it's a good thing if these adjacent dangers make people and companies take more precautions with their sensitive information. Indeed, while the media focuses on high profile targets, identity thieves usually target smaller victims, specifically because they're smaller and have fewer resources to devote to security.
A company must avail themselves of professional document shredding services as a basic precaution to stay safe, and to demonstrate a willingness to take their due diligence seriously. Thankfully, obtaining professional shredding has never been easier or more convenient.
Paper Shredding Made Easy
Absolute Destruction offers on-site paper shredding services Toronto businesses can rely on for safe and convenient shredding — we'll come right to your door, and eliminate your sensitive material from our mobile shredding truck. Your documents barely have to leave the premises to be destroyed, meaning there is no opportunity for anything to happen to them along the way.
Contact us about our one-time pickup service, or you can arrange for shredding on a regular schedule. We are happy to accommodate companies that like to stay on top of their shredding needs or require one big purge.
Our mobile shredding truck is perfect for relatively small volumes of paper to be shredded, but we have an off-site delivery service that is equally convenient when you need to shred many paper documents. The Absolute Destruction truck will still arrive at your location, where it will securely pick up all the paper to be eliminated before shredding it at our facility.
The list of paper documents that typically accumulate in most businesses is long: legal documents, blueprints or architectural designs, tax filings, business contracts, employee details, payroll information, marketing material, business plans, presentations, agreements, and HR documents. Your rivals would love to obtain any of these materials, to exploit them; have them professionally shredded, so they can't.
Electronic Data Destruction
Naturally, modern offices are filled with electronic devices which could be potentially storing all kinds of sensitive data. You may find a range of electronic devices storing sensitive information on them, including: computers, laptops, tablets, smartphones, USBs and flash drives, and even photocopier and printer memory cards.
Is your company really going to open up all these devices and scan them to ensure there's nothing sensitive on them? Even if somebody wanted to take on this time consuming task, could they be sure they checked every single file?
The safest course of action to eliminate a potential data breach is to have the electronics professionally shredded. Rather than just thrown into the garbage, Absolute Destruction pulverizes the microchips of each electronic device, so the data that was stored on them cannot possibly be retrieved.
Absolute Destruction has become Mississauga's trusted source for mobile shredding services as well as that of the entire GTA for a reason — we can eliminate any sensitive material you have, and we make it extremely easy and convenient to do so.
It's important to protect your company from any potential threat out there, not just the ones raging in the headlines of newspapers. Corporate espionage is a risk your office can steer clear of this winter, so long as you hire Absolute Destruction to reduce the liabilities around your office today.