Tuesday, January 12, 2021 10:10 pm, Posted by Absolute Destruction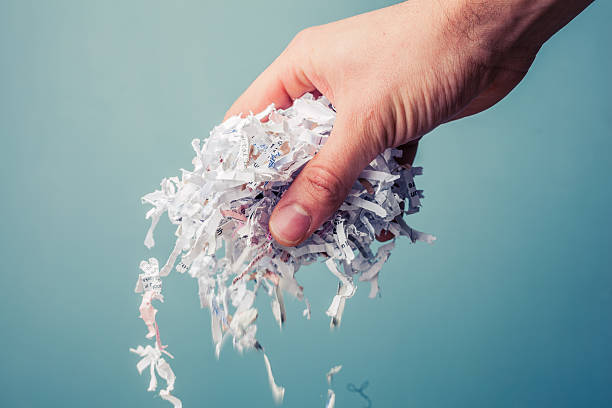 The pandemic has caused people to think about their health in an immediate and visceral way, and the precautions we all need to take to stay safe have, in turn, caused life to change in numerous ways. With so many people working remotely now, data liabilities that used to only exist in the office have now entered people's homes.
To be sure, homes have always contained sensitive information that an identity thief would love to possess. But the surge in remote working has resulted in a dramatic increase of such liabilities.
Please keep reading to learn about the necessity of shredding services to secure your home in the new normal.
All Kinds of Information is Stored on Paper
Like any office, home offices contain photocopiers, scanners, and other equipment to copy paper documents and relay information. The more of such paper exists, the more your liabilities go up.
The safest course of action is to destroy sensitive information before it can get into the hands of identity thieves or corporate saboteurs. We can send our mobile shredding truck to your location to quickly shred any such information.
Perhaps you have a backlog of sensitive documents that need to be shredded? Some people have neglected to shred documents for months or years, and they may have a considerable heap of sensitive papers.
No matter how many papers you have stockpiled in your home, Absolute Destruction can pick them from your location and bring them to ours, where they will be securely shredded.
Here are some of the types of documents in people's home we're regularly called on to shred:
Legal documents
Blueprints
Architectural designs
Tax filings
Business contracts
Employee details
Payroll information
Marketing material
Business plans
Agreements
HR documents
If your home contains these documents, store them securely if you need to keep them on record. But perhaps you want to make more room in your basement or home office and want to eliminate the possibility of sensitive material leaking.
If so, call Absolute Destruction to have this material promptly destroyed. We're happy to do a one-time pickup or a regularly scheduled console service — whatever is more convenient for you.
Shredding Electronics
We live in a digital era, and paper data liabilities are far from the only way sensitive information can leak. Electronic devices pose a major risk, and people's homes and offices are crawling with risky electronics.
These devices can't simply be thrown into the garbage. Otherwise, the data on them can still be retrieved easily. Plus, they pose environmental hazards, as some toxic components need to be handled delicately.
If your home or home office contains old laptops, tablets, smartphones, USBs or flash drives, photocopiers or printers, these devices could pose risks. Mitigating electronic risks is important for the sake of your profession and simply to secure your household.
The pandemic has caused too many challenges to name. We're all familiar with the magnitude of the crisis. Keep following the advice of health experts to stay safe. To make sure your home is secure at a time when people are working remotely, call Absolute Destruction.