Monday, March 9, 2020 4:31 pm, Posted by Absolute Destruction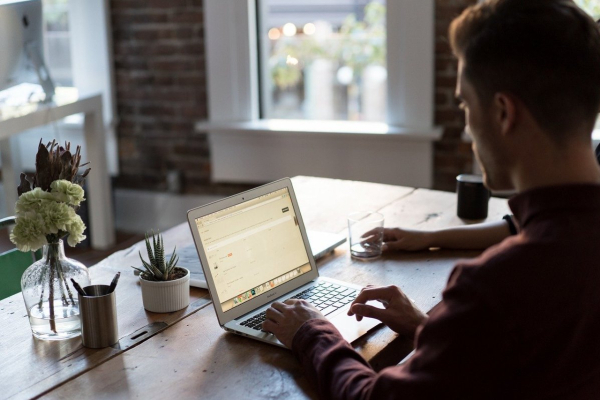 Comprehensive security for modern companies means protection from old threats. While cybercrime receives the bulk of the media attention lately for understandable reasons, any form of tangible sensitive information found on paper or electronic devices that isn't being used needs to be destroyed professionally, or it can lead to a breach just as damaging as any hack.
Commercial shredding means meeting industry standards for every kind of shredding. Keep reading to learn more about what sets our commercial data destruction services apart from the rest.
Easy and Total Paper Destruction
We may live in an age of advanced cloud-computing, but there's still no shortage of paper circulating throughout offices across North America. Ordinary documents every business accumulates include:
HR papers
Old business plans
Old contracts
Marketing plans
Tax information
Banking records
Contact information about clients or partners
We make it easy to shred your documents with Absolute Destruction because our mobile shredder can come right to your premises and shred small loads of paper from your doorstep. For larger amounts of paper to shred, our truck will still come right to your door, but it'll transport the papers to our facility where it will be securely shredded.
Schedule a one-time pick-up, or help avoid a data breach by scheduling pick-ups at regular weekly or monthly intervals. Whatever your needs are, Absolute Destruction offers secure paper shredding services that are so convenient, you'll never have to lift a finger.
Shredding Electronic Devices
Modern offices are loaded with electronic devices storing sensitive information, and disposing of these devices needs to be done carefully. They can't just be thrown into the garbage, because the data on them can easily be recovered.

Instead, the microchips on them need to be pulverized to the point where no sensitive information can be retrieved. Here's a list of the items every office has, which need to be shredded if they aren't being used:
Tablets
Laptops
Old cellular phones
USB and flash drives
Hard drives
Computers
Photocopier and printer memory cards
In addition to safely destroying the electronics, we also make sure to properly recycle every component that we can, including potentially corrosive components that need to be handled carefully. The electronic devices at your company will no longer pose a data liability risk, nor a risk to the environment, helping your company achieve its environmental goals.

Specialty Destruction
Finally, businesses have sensitive information stored on unorthodox items that don't fall under paper or electronic devices, and some industries have certain tangible forms of data liability unique to them. Absolute Destruction specializes in any form of information destruction.
Specialty destruction includes objects such as:
ID cards
Access cards
Dental moulds
Uniforms with logos
If your company has sensitive information it needs to get destroyed, call Absolute Destruction – we can handle it all!
NAID-Member Destruction
Absolute Destruction is one of 2,000 members of the National Association for Information Destruction (NAID), the only third-party industry watchdog that assures that information destruction is carried out ethically and compliantly with random and unannounced audits.
We're proud of meeting the NAID member standards for all our paper, electronic, and speciality destruction services.
When businesses need to keep their private information confidential, they need a service that helps them do it quickly and securely. Absolute Destruction has served the GTA for over 20 years, and will continue to give local businesses convenient and secure shredding services for years to come.