Tuesday, August 20, 2019 2:23 pm, Posted by Absolute Destruction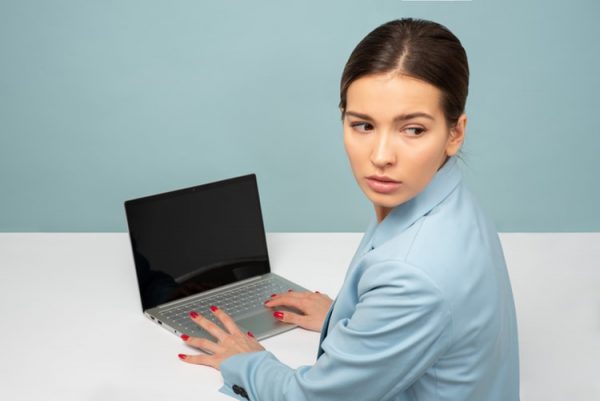 If you look at the headlines today, it's very possible that you'll see yet another story about a multinational company or a prominent political party getting hacked. Companies have had to pay out hundreds of millions of dollars, while countries like America have struggled to deal with foreign hackers interfering in their elections.
It's in this climate that private citizens and a range of organizations are worried about suffering a data breach. Absolute Destruction specializes in shredding your sensitive material so that it can never get into the wrong hands. We keep you 100% safe from a certain kind of threat.
To stay totally protected, it's worth considering the difference between cyber threats and data security in general.
Exploring Cyber Security
On a basic level, cybersecurity is about preventing hackers from gaining access to your computer or network. It's a digital phenomenon.
One way of getting in they may try is a phishing scam, where they send a fake email which appears to be from a reputable institution, and prompts you to reveal sensitive information.
If you give it to them, believing them to be someone else, they may be able to gain further access inside your system and harvest other sensitive information. Never give your passwords to anybody, and you can steer clear of this kind of threat. Cybersecurity is complex, and it's important to be mindful and stay protected.
Data Security by Shredding
Professional shredders are able to guarantee that your sensitive information will never get into the wrong hands by physically destroying it. Whether you are a private citizen or you're running a business, you inevitably accumulate data that needs to be kept confidential.
It could be banking records, tax information, old contracts, business plans, personal data about clients and employees, or something else. Whatever it is, Absolute Destruction offers you industry-leading professional shredding. We make it possible for you to get peace of mind and have the final word: your data destruction will have you feeling immediate relief, one less burden to worry about.
Member of the NAID
Absolute Destruction is a member of the National Association for Information Destruction (NAID), the industry's only quality assurance program that verifies security and compliance using unannounced audits.
Companies are legally obligated to handle information like employee data with certain standards of confidentiality that they cannot guarantee on their own, so they contract Absolute Destruction as a way to deliver the highest standard and comply with the law. If your company needs document destruction services in Vaughan or anywhere in the GTA, call us!
Whether you need paper documents or electronics shredded, or even specialty destruction services, Absolute Destruction can guarantee you that whatever you turn over to us will be totally and securely destroyed so that it no longer presents a potential security risk.
After the job, we give you a certificate of destruction. This is a testament that you can hold in your hands that the data you gave to us is gone forever, so it can never fall into the wrong hands and become a potentially expensive and legal crisis.
In an era marked by fear over data security, it's important to establish a comprehensive plan to keep you safe from all cybersecurity threats. Absolute Destruction has provided an essential component of data security for over 20 years, and we're always here to help keep your information safe as technology develops in the future, too.