Tuesday, October 18, 2022 12:54 pm, Posted by Absolute Destruction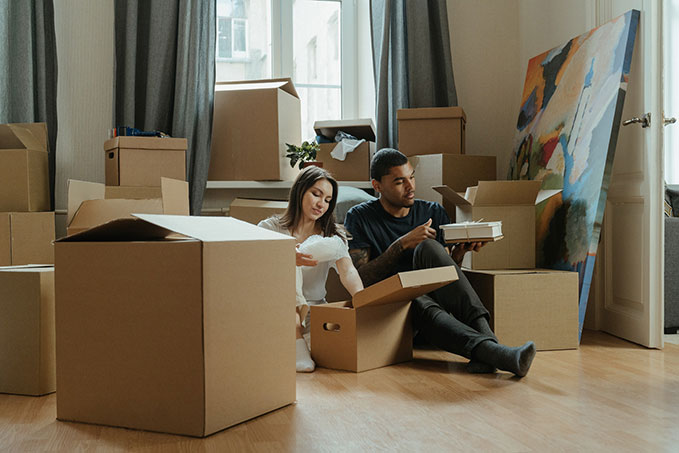 Moving day can be an exciting and nerve-wracking experience. From getting all your possessions moved safely to ensuring the utilities are switched over in both places to getting rental vans (or the moving company) returned before overtime fees kick in, there is a lot of planning that has to take place well in advance for a seamless (or less-stressful) start to the newest chapter in your life.
A crucial part of your planning and packing up for moving day is deciding between what to bring with you and what to throw away. This decision is particularly important when it comes to legal, tax and other documents that could have serious consequences if destroyed too early or aren't disposed of securely. On the other hand, you need to get rid of as many items and documents as possible to make your move as easy as possible and old tax document destruction, for example, is a necessary part of every move. This is especially true for people working from home and those operating home-based businesses.
Below are some tips on sorting through and disposing of documents and old electronic devices that contain sensitive personal data and personally identifiable information (PII) to protect yourself from identity theft.
Sorting Sensitive Documents When Moving
Knowing what sensitive documents to keep and which to destroy can be complicated. Always check the relevant laws before destroying legal documents. For example, the CRA requires you to keep tax records and supporting documents for six years from the end of the tax year they relate to. Other tips for sorting sensitive documents include:
Don't destroy government-issued IDs and documents that are still valid such as:

Driver's license, SIN card, OHIP card, etc.

Marriage and/or divorce papers.

Birth and death certificates.

Also, securely store relevant financial records of open accounts.
You can temporarily secure, then professionally destroy:

Bank statements until they are no longer relevant.

Bills until payments are confirmed.

Leases/rental agreements until they are no longer in effect.

Vehicle records when you no longer own the vehicle.

Documents you can destroy include:

Old financial and bank statements, old ATM receipts.

Copies of government documents and IDs you no longer need.

Old travel documents and luggage tags.
How Absolute Destruction Gives You Peace of Mind and Makes Moving Day A Lot Smoother
Here are just a few advantages of our shredding service for residential moves:
Our staff and equipment handle commercial and residential document and device destruction. Our technicians are bonded, and we expertly handle destruction jobs of all sizes and of all materials, including:

Blueprints & architectural designs.

Business documents: contracts, employee & payroll information, plans & reports, etc.

Expired driver's licenses, health cards and other government IDs.

Electronic data & hard drives.

Laptops, tablets and cell phones.

Flash/USB memory devices.

Back-up tapes and drives.

You can schedule regular shredding services and automate the secure destruction of files related to your home business. This makes moving into a new home or office seamless and frees you up to spend more time on retaining new clients. We also offer one-time destruction services.
We offer both on-site and off-site shredding services and bring professional document destruction right to your front door.
Our on-site services allow you to witness document destruction at your residence, and our off-site services remove old documents and devices for secure destruction at our facilities and get them out of your way quickly.
Make moving day a breeze and rest easy knowing all of your sensitive information has been disposed of by secure data destruction experts.