Monday, September 30, 2019 5:15 pm, Posted by Absolute Destruction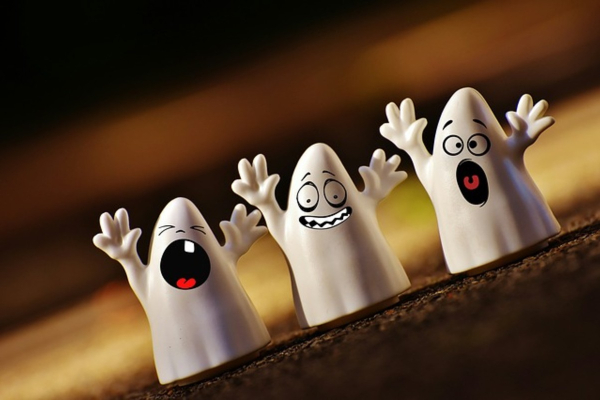 Halloween is soon approaching, a festive time of the year where the children dress up in spooky costumes, trick or treat with friends and eat lots of candy. Adults get to enjoy this holiday vicariously through their kids, or perhaps the office gets into the spirit with things like decorative fake cobwebs, or plastic spiders.
What would be really scary, though, is to become the victim of a data leak. It's essential to secure your personal information against identity theft and also your company's, even if you don't expect these kinds of attack can happen to you. It might appear from the news that only international conglomerates or prominent political parties get targeted for these kinds of attacks, but thieves sometimes prefer smaller targets because they have less time and money to invest in security.
The only scary experiences you have this Halloween should be the fun kind, and here's how Absolute Destruction can keep you and your company safe.
Shred All the Paper Documents
While many people are preoccupied with more sophisticated cyber security threats, the sheer amount of paper documents businesses produce become a liability because much of it contains sensitive information that your rivals would love to get their hands on. It can be used against you in multiple ways.
If a rival gets possession of your discarded marketing material or business plans, they can anticipate and then undermine your manoeuvres in the market. In some cases, your business may have an ethical or legal obligation to protect the confidentiality of certain information pertaining to clients, customers, or employees.
You can't just throw out the records or documents you accumulate. When your business needs paper shredding in Toronto or anywhere in the GTA, call Absolute Destruction. Our mobile shredding truck can come right to your door, and for larger volumes to be shredded we'll still arrive at your location to transport the material to our facility for secure shredding.
For twenty years we've been delivering paper shredding services in Mississauga and Brampton that you know you can rely on, because we're member of the National Association for Information Destruction. NAID is the industry's only quality assurance program. For ethical and compliant information and document destruction for your business, call Absolute Destruction.
Electronic Data Destruction
Offices today are filled with electronic devices storing sensitive company data. Obviously devices like computers, phones, and hard drives store data, but so do, for example, photocopiers or printer memory cards. Be proactive, and destroy the equipment that poses a data risk liability before it becomes a problem.
Absolute Destruction pulverizes the microchips on the equipment, so the data on them can't be recovered. Just like you wouldn't simply throw paper documents into the garbage, professional shredders are required to make sure the electronic devices present no data liability whatsoever.
Unorthodox Things to be Shredded
Your business may have sensitive information stored on the packaging or some other unorthodox form that isn't paper or electronic device. This may include X-rays, dental moulds, pharmaceutical packaging, uniforms, ID or access cards, and more.
Whatever form your sensitive information takes, Absolute Destruction can safely eliminate it all. We're also proud of our commitment to recycling as much as we can: everyone has an obligation to reduce their carbon footprint, the importance of which cannot be overstated.
This Halloween, make sure the season is safe and fun for the kids, and also for you and your business! If you need your sensitive information professionally shredded, don't hesitate to call Absolute Destruction today.