Wednesday, September 26, 2018 11:05 am, Posted by Absolute Destruction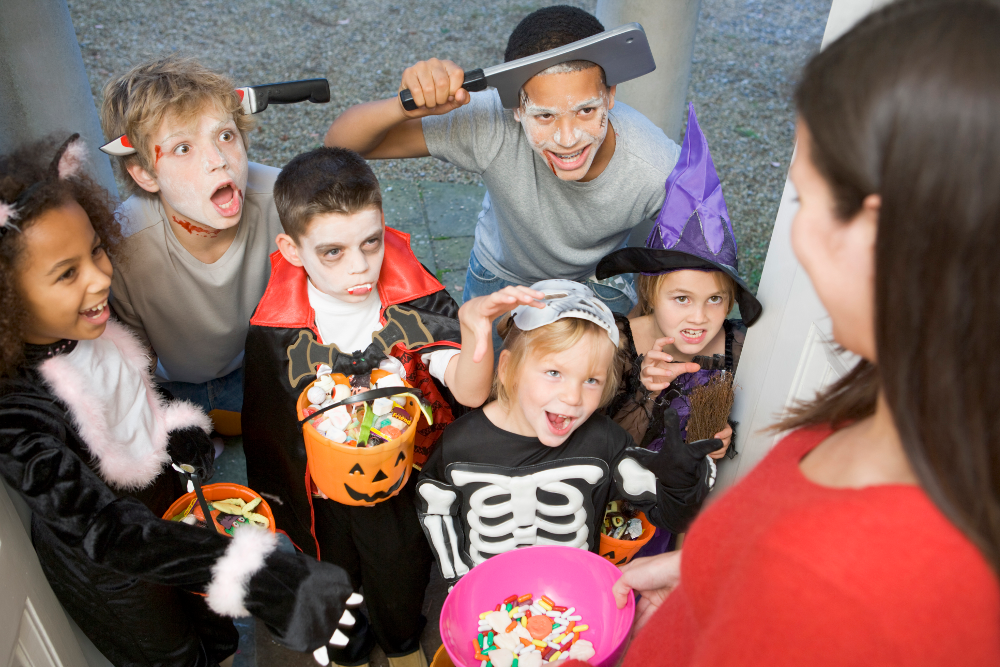 While dangerous candy from strangers may be an urban legend, it is important to take precautions to stay safe while wandering the neighbourhood to trick-or-treat at night. Halloween is usually a safe and fun evening with plenty of people around to feel secure. But, it's always a good idea to practice these safety tips for extra peace-of-mind. Absolute Destruction & Recycling is an
electronic data destruction
and
shredding company
that wants your family to have a safe and fun Halloween. And you can keep your personal information safe and help prevent identity theft by regularly shredding old documents, files, mail, and destroying old electronic devices, storage drives, disks, and more. Ask us how we can help!
For costumes
, choose bright colours, soft materials, and styles that can be worn with warm clothing. Appendages and pieces that hang off or stick out from the body could potentially catch fire, so steer clear of candles and other flames, or avoid these accessories altogether. Long and baggy costumes could also pose a danger of tripping. Avoid masks that could restrict vision or proper breathing. For face and body make-up, check for allergies before applying, and choose hypoallergenic products. Place reflective tape on costumes for extra visibility. Don't let children carry harmful accessories that could be used as weapons. While decorating, only let children design their pumpkin – not carve it. Never let them use a lighter or matches to light candles and keep jack-o-lanterns away from curtains, costumes, or other materials. Keep candle wicks cut short and only use one per pumpkin, otherwise the flame can grow to be too large and hot. Check your decorations each year for frayed or improper wiring. Don't plug too many things into one outlet. Old fashioned decorative lights could pose a fire hazard. Check for safety certifications from the CSA or ULC.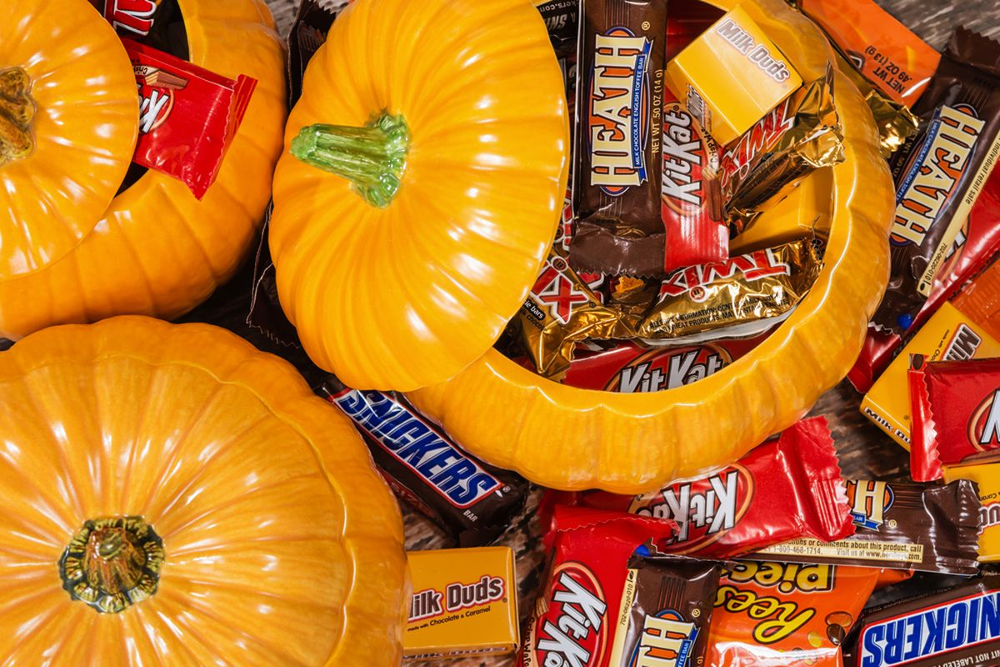 Chaperone your kid(s)' trick-or-treating and other Halloween festivities until they are old enough to go with multiple friends and neighbours. Give them a cellphone to use, if one is available. Be equipped with flashlights to see where streetlights can't reach and stay in well-lit neighbourhoods, streets, and pathways. Don't take shortcuts through alleys or other areas restricted from public view. Only visit homes that are clearly welcoming visitors with lights and decorations. Set-up meeting times and keep lines of communication open and consistent. Always watch for traffic that might not be able to see you dressed up in the dark. Urban legend panic or not – it's still good idea to check candy and other loot for safety concerns,
including allergies
. Don't let young children eat hard candies or play with toys containing small parts. Check the ingredients on lesser known brands and treats that might contain allergens or choking hazards. At Absolute Destruction, we're all about safety and security. Another way to stay safe this Halloween is not incorporating any scrap paper that contains personal information or old electronic devices for your retro costume! And call us when you need
residential electronic data destruction services
and paper shredding. Identity theft is only increasing, and it can get scary when your financials and personal information is stolen and assumed by a stranger.