Wednesday, September 9, 2020 6:22 pm, Posted by Absolute Destruction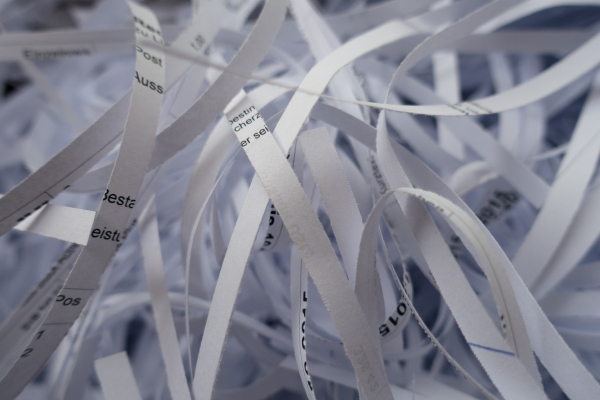 There was already panic in the air about things like identity theft and security breaches after years of high-profile hacks. People want to know that their online profiles are safe because everyone has confidential information they need to keep private.
The best professional shredders like Absolute Destruction ensure that any tangible data liabilities are securely destroyed, so you remain protected from non-digital privacy threats. Every home has paper documents in it that are sensitive, and elite professional shredders make destroying such items as simple as can be.
Keep reading to learn more about what the best professional shredders can do for you.
Paper Shredding Made Easy
Do you have a home office containing boxes of sensitive paper documents? Are there file folders somewhere of paper documents that you wouldn't want the wrong people to possess?
Many people have papers in their home that they would never want an identity thief to get their hands on. The documents could be related to many things:
Bank accounts
Tax information
Papers with passwords and usernames on it
Business plans or old marketing material
If an identity thief can piece together a few basic facts about you, they can cause real damage. Absolute Destruction makes shredding paper documents easy.
Call us, and we'll come and destroy them right in front of your location in our mobile shredding truck. We can eliminate small volumes of paper quickly, right from your home or office.
If you have a large bundle of paper documents that need to be shredded, we can still come right to your home with the same convenience. But we'll transport these documents to our facility, where they will be securely shredded.
Whether your home has a handful of documents or dozens of banker's boxes filled with sensitive papers clogging up space, call Absolute Destruction to have them shredded today. If you need paper shredding in Mississauga or anywhere in the GTA that is secure and convenient, call Absolute Destruction.
Electronic Shredding
We live in a culture where many people but not all rush to buy the newest smartphone on the market, or some other new dazzling gizmo. If you have old electronic devices lying around the home containing sensitive personal or financial information, the safest thing to do is have them totally shredded.
You can't just throw these devices into the garbage. Absolute Destruction will pulverize the microchips on them, so it's impossible to retrieve any sensitive information they once stored. Only then is your electronic device safely eliminated.
Some electronics immediately jump out at you for being data liabilities, like computers, tablets, or smartphones. But even having a USB or Flash drive lying around can be risky. Absolute Destruction can shred any electronics you have, even some you may not think of as potential threats, like photocopier or printer memory cards.
We won't only dispose of your electronics in a way that renders them harmless, and we'll also recycle every component responsibly. That's what you get by hiring elite pro shredders — convenient, secure, and Green services.
You can't be too careful when it comes to protecting yourself from modern threats as well as older ones, like identity theft resulting from sensitive private documents going public. Absolute Destruction has all the qualities to look for in an elite shredder, so call us to keep your home or business secure.