Tuesday, May 12, 2020 6:04 pm, Posted by Absolute Destruction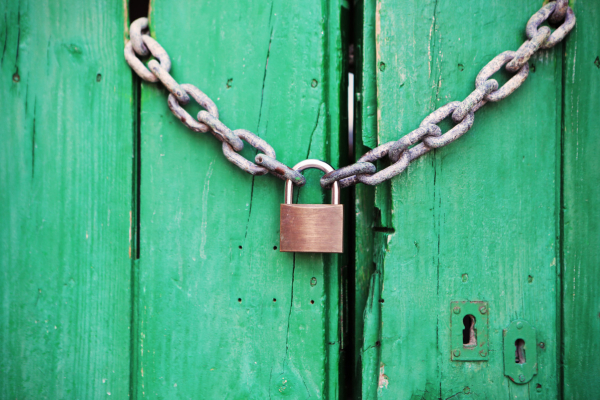 In this day and age of globalization, many businesses are worried about cyber security. Indeed, there are real threats which companies can't neglect.
But it's also essential to get protection from old threats which have targeted businesses for decades, and this means eliminating sensitive forms of information stored on paper or electronic devices before an identity thief or business rival gets possession of them.
Absolute Destruction takes your security seriously, and we strive to exceed your expectations. Read on to learn what distinguishes our services from other providers of information destruction.
Unmatched Convenience
Now, your company can get rid of your documents without having to strain your back muscles or delegate the task to a junior staffer. The Absolute Destruction mobile shredding truck can come directly to your premises and shred small volumes of paper documents right there.
If you haven't hired a professional shredder for a while and you have a large volume of paper that needs to be destroyed, we will still come directly to your office. But we'll transport the documents to our facility, where they'll be securely shredded.
Either way, you'll never have to worry about the physical challenge of transporting so many heavy boxes, or the stress about possessing so much sensitive material. Feel free to schedule a one-time pick up, or opt for a regular weekly or monthly pick-up.

Choose from whichever option is more convenient, so you don't become the next company to get brought down by a breach.
NAID Member
Absolute Destruction is one of about 2,000 companies in the world who are members of the National Association for Information Destruction, known as NAID. NAID is the only watchdog association that oversees data destruction.

NAID is the standard-setting body which advocates for best practices in secure data destruction across governments and industry. Absolute Destruction is proud to be a member of NAID. For companies in the GTA who need Toronto shredding that meets the standards upheld by NAID, don't hesitate to call Absolute Destruction.
Recycling Commitments
Absolute Destruction has taken its commitment to safe and repsonsible recycling seriously ever since our founding two decades ago. In the 20 years since, Absolute Destruction's recycling efforts have saved over 100,000 trees, almost 50 million gallons of water, and more.
Given the dire warnings scientists have issued in the last few years, it's impossible to overstate the need for companies to reduce their carbon footprint. Absolute Destruction is proud of the way we've helped local businesses reach their recycling targets, and we work hard each day to continue this tradition.
Recycling is essential when it comes to both shredding paper and electronic documents. Electronics may have hazardous components that need to be handled carefully, as they can't all be recycled in the same final destination. E-waste is a major problem.
Being a modern professional information destruction company means delivering services that are both extremely secure and convenient. It means being attuned to the latest changes in the industry, and being a member of the only group that oversees quality control. It also means offering top quality environmental practices: Absolute Destruction strives to offer the best of modern services by delivering information shredding that is secure, convenient, and environmentally friendly.