Wednesday, December 11, 2019 7:03 pm, Posted by Absolute Destruction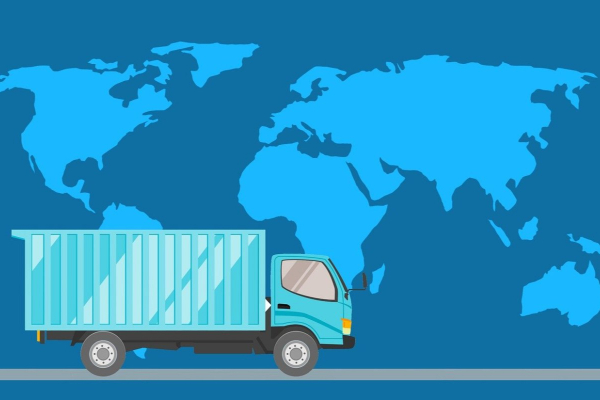 The world has changed a lot over the last number of years. Indeed, with the rapid pace of technological advancement, sometimes it feels like it changes every month.
Absolute Destruction has provided two decades of mobile shredding services for Toronto and the GTA, and the world looks very different today than when we started. Let's take a look at how the services we offer today embody the improved modern services we expect of contemporary companies.
Right to Your Doorstep
The rise of apps has created a new wave of door-to-door services. Companies today focus on making their services convenient. Whether you're ordering dinner or repair services like a handyman, there's no shortage of businesses which focus on making things appear at your doorstep.
Absolute Destruction has mobile shredders available in Mississauga and across the GTA which make it extremely easy and convenient to get your sensitive information eliminated. For smaller volumes of paper to be shredded, our mobile shredding truck can come right to your home or office and destroy the material on your doorstep.
For larger volumes to be eliminated we still come to your door, but we'll transport the materials and bring them to our facility where they'll be securely destroyed. Whether you opt for on-site or off-site destruction, the material will be secure at all times and you never have to make a plan to sort out how to haul heavy boxes of sensitive documents.
Paper and Electronic Shredding
Decades ago people's sensitive data would have only been in paper form, but today it's just as likely to be stored on an electronic device. Whether you have paper documents like banking records or tax documents or info stored on hard drives, USBs, or something else, Absolute Destruction can get rid of it securely.
We'll crush the microchips on the device until the data on them cannot possibly be retrieved. Only then is your information truly safe. It doesn't matter if you use the primary form of yesterday, paper, or electronics — we keep you safe.
Recycling Commitment
As more and more scientists release dire warnings about the problems we face due to climate change, the importance of reducing our carbon footprint can't be overstated. Citizens around the world are trying to find new ways to lessen their negative impact on the planet's ecology, and businesses today are also trying to do their part.
Absolute Destruction is committed to reusing all the recyclable material possible, both when recycling paper or electronic devices. We have saved the equivalent of over 100,000 trees, 46 million gallons of water, and over 27 million kilowatts hours. We're proud of our environmental protection record, and we're glad we can help so many businesses achieve their own environmental goals.
Between the string of high-profile hacks and security breaches affecting multinational corporations and high profile political parties, society has a newfound appreciation for the importance of data privacy. While cyber security is a distinct threat from identity theft, the importance of keeping confidential information private is something everybody understands.
Thankfully, today's shredding companies understand both how to eliminate your sensitive info securely and how to offer the kind of improved customer service associated with today's modern businesses. For premier shredding services Toronto businesses all over the GTA need because they're secure, convenient, and modern, call Absolute Destruction today.