Wednesday, December 8, 2021 7:55 pm, Posted by Absolute Destruction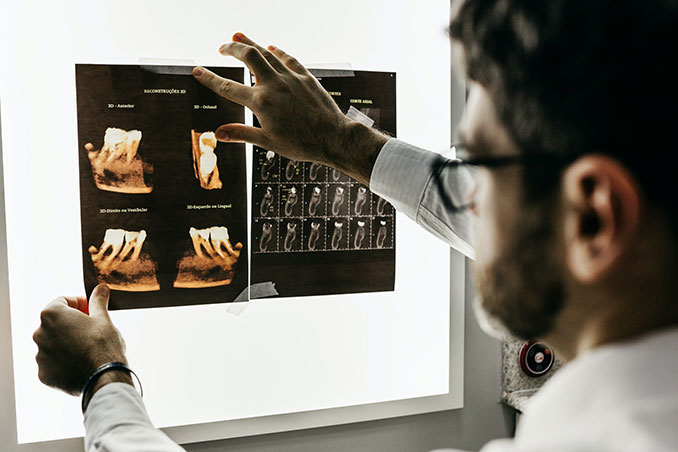 Every health professional needs accurate records to do their job well. Dentists are no exception. They have to get to the root of specific problems and administer the right solutions. Therefore, it is essential to get an accurate profile of their patient and their experiences.
However, most of this information is sensitive. So, dental staff needs to be well-versed in handling this information adequately. Learn more about patient data and how dental offices are protecting this information.
Data in Dental Offices
Every patient that comes into a dental office has their information protected by law. This is true at both the federal and provincial levels. In Canada, you can invoke either the Privacy Act or the Personal Information Protection and Electronic Documents Act. In Ontario, this takes the form of the Personal Health Information Protection Act (PHIPA).
The law protects all pertinent patient information in a medical institution. This can include:
Personal identifiers (names, addresses, dates of birth, telephone numbers, etc.)
Financial information (insurance, bank account numbers, credit cards, etc.)
Health information (medical and dental conditions, treatment history, medications, etc.)
Dental records (x-rays, charts, etc.)
Consent is essential in every step of the data collection or distribution process. Dentists and their staff would need the patient's consent before recording their information. If they need to share this data with another party, they will also need the patient's authorization. The patient also reserves the right to withdraw their approval at any time.
Privacy Protection Practices in the Dental Office
It is imperative for dental offices to take proactive steps to protect patient data. Not only does it help follow the law, but it also maintains good patient relationships. Here are some ways to protect your patients' confidential data.
Administrative
The administrative level involves creating systems and policies to protect your data. This aspect is essential as data protection needs to be a priority. A lack of a working data management system can leave your records vulnerable. Here are some practices that could strengthen your administrative safeguards:
Establishing policies and procedures for data collection, distribution, and management.
Drafting contracts and forms with data protection and consent in mind.
Creating emergency procedures for data breaches.
Regular policy reviews with staff and management.
Physical
Information records often take physical forms. Even electronic data resides in physical equipment and spaces. Thus, comprehensive data protection policies will need to include physical means.
Using physical or electronic locks for doors, windows, buildings, and storage facilities.
Locking up filing cabinets for paper documents.
Availing of commercial destruction services that cover documents and specialty items. These include shredding of documents that hold personal and insurance information as well as the destruction of such items as dental moulds and X-rays.
Protecting files and equipment from the elements (fires, floods, UV damage).
Technical
Many institutions have transitioned to electronic means of data collection and storage. After all, it can be very convenient for all parties involved. However, this method of data storage isn't immune to attacks. Here's how you can keep your electronic files safe.
Install security software and keep them up-to-date.
Monitor who has access to your data and make use of multi-factor authentication.
Encrypt any confidential files.
In case of a data breach, notify your patients immediately. You should also report the incident to your province's privacy commissioner.
How to Handle Information When Outside the Dental Office
Conversations
Avoid talking about patient details in public places or through the phone.
Paper Documents
Maintain a tracking system or logbook when taking documents outside the office. Keep confidential documents out of sight.
Electronic Devices
Stay away from using public networks when sending confidential files. Password-protect your work electronics and storage devices.
Prioritize your dental patients' confidentiality by seeking the services of Absolute Destruction to properly dispose of their information.
"Ensure that your office computers and other IT equipment are handled and maintained only by certified IT professionals to avoid possible data breaches." - Absolute Destruction
Absolute Destruction and Dental Patient Confidentiality
Proper data destruction should be part of every dental clinic's information management. Not only does it protect your patients, but it also maintains the integrity of your practice. Absolute Destruction knows the importance of privacy protection in the dental office. Our years of experience have helped many businesses maintain optimal privacy practices. Contact us today for a consultation.
FAQs on How Dental Offices Can Protect Patient Information
Are you protected by PIPEDA when you visit the dentist?
Dentists need to follow PIPEDA rules. Provinces may also have their own privacy laws for areas under their jurisdiction.
What are the signs that your dental practice needs a PIPEDA audit?
Your dental practice will require a data audit if:
You experience a data breach.
Your practice lacks administrative data privacy policies.
You refuse to address any data privacy complaints you may receive.
Is it legal to have cameras in a dental office?
Laws can vary depending on the province. Generally speaking, you can install cameras in public areas. Some protest installing cameras in examination rooms where patients may be more vulnerable.