Tuesday, September 10, 2019 5:00 pm, Posted by Absolute Destruction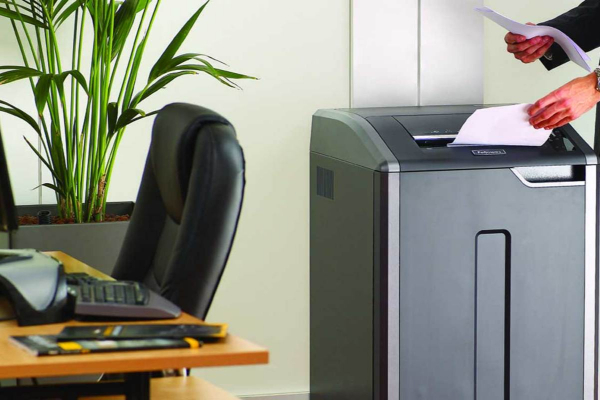 The news is full of stories about international corporations and even prominent political parties being victims of hacks and security breaches. Many people and businesses are worried about keeping their confidential information private.
While it's easy to get the impression from the news that only high profile targets are sought, identity thieves often target lower profile victims specifically because they have less time and resources to invest in security.
While cybercrimes are distinct from identity theft where the criminal leverages hard copies of your information rather than digital forms, Absolute Destruction specializes in ensuring that any sensitive information you have and no longer need is entirely eliminated. Read on to understand more about how Absolute Destruction takes security seriously.
Secure Paper Shredding
If it was enough to simply throw out your sensitive information, you would do it yourself. Do you have old bills, tax or banking information, business contracts, or other documents you wouldn't want to fall into the wrong hands? Absolute Destruction ensures that there's robust security at every stage of the shredding process.
Absolute Destruction makes it easy to secure your business info with mobile document shredding service when there are smaller volumes to shred. Here's how it works: our mobile shredding truck arrives right at the door of your home or office. The material to be destroyed goes directly from your home or office into the truck, where it's totally eliminated.
Absolute Destruction offers off-site destruction services for higher volumes of paper to be destroyed. The material still goes directly from your location to our truck, then to our facilities. After the documents submitted to us have been eliminated, you will receive a certificate of destruction.
When it comes down to securing business info in Oakville, Kitchener, & Toronto and across the GTA, Absolute Destruction has been doing it since 1998. We make it easy and convenient to get shredding done securely.
Electronic Data Destruction
These days, homes and offices are filled with electronic devices storing information. From cell phones, desktops and tablets to photocopier printer memory cards, USBs and flash drives, we can securely destroy any electronic device storing sensitive data.
The key is to shred the microchips to the point where the data on them cannot possibly be recovered or retrieved. Only then is the electronic device truly shredded.
Whether you engage our premier document shredding services for paper or electronic documents, you know that Absolute Destruction offers you the highest level of security possible. Keep your business safe and your personal finance records confidential by hiring Absolute Destruction today!