Saturday, August 27, 2022 11:19 am, Posted by Absolute Destruction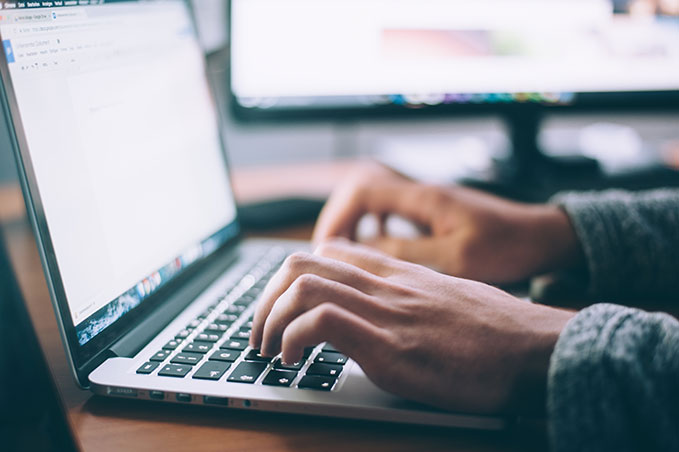 After the pandemic, remote work became a norm for companies worldwide. Unfortunately, this change poses security risks if employees are not knowledgeable about cybersecurity. These risks include data breaches, unauthorized remote access to data, and other data security vulnerabilities.
As a business owner, you have to ensure that every team member knows how to keep sensitive information safe and secure, even at home. Read on to discover crucial pointers on managing data security for remote workers.
How to Properly Secure Data in a Remote Work Setting
A work-from-home setup is becoming popular among modern businesses. Unfortunately, malicious actors or hackers may take advantage of the gaps in security that remote workers create.
According to a 2020 survey from Malwarebytes, 19.8 percent of companies experienced a data breach after transitioning to remote work arrangements. The figure highlights the importance of improving your cybersecurity, especially now that employees are taking their work at home.
Take note of the three tips below to keep data safe and secure even with your staff working remotely.
1. Develop a Remote Work Policy
When creating a long-term remote work strategy, businesses must come up with a comprehensive remote work security policy. This way, employers can outline what is expected of every team member while working at home.
The policy should also explain the cybersecurity requirements associated with remote work privileges. Outline who has remote access to what specific systems and data.
The security protocols should also set standards for personal devices and work devices. There should also be an auditing system for the equipment.
It must also outline what to do if a company laptop or device breaks down. The policy should explain a data destruction plan so sensitive data will not fall into the wrong hands.
These security measures can help prevent phishing attacks or other cyberattacks and safeguard sensitive data from malware.
2. Train Your Employees
Unfortunately, data breaches are most commonly the result of human error. One common scenario is that one of your employees makes a mistake, like clicking on a phishing email, which can jeopardize your entire system.
But you can prevent these issues by educating and training your staff. Teach them about the proper use of the remote work infrastructure your firm is relying on. Highlight the importance of strong passwords and having a reliable password manager.
During the cybersecurity training, explain that working at home does not just entail sending emails or progress reports. Tell them to expect additional security measures even if they work from their home offices. These could include destroying data at home, whether physically or electronically.
Business leaders should ensure that all employees who handle customer data must have a deep understanding of the importance of cybersecurity.
Teach them about two-factor authentication (2FA) or multi-factor authentication (MFA) to strengthen account protection. Warn them about the dangers of using public networks if they choose to work in coffee shops.
3. Use a VPN When Working Remotely
Tell employees to get a virtual private network (VPN) if they will use a public Wi-Fi network when working. A VPN directs a connection through a secure server that conceals your activity while you are connected to the internet.
Business leaders should insist on using a VPN when handling company data and assets. Doing so adds a layer of security that ensures that all company information remains encrypted while traversing the internet.
Enhance Data Security With Absolute Destruction
Although remote work can be daunting to information technology (IT) departments, there are many ways to strengthen security, even from home.
To boost data security in your company, work with Absolute Destruction today. Call us at (905) 841-0298 or email info@absolutedestruction.ca and see how we can help your business.

For help securing your company's data, contact Absolute Destruction today. We know how to safely shred papers, destroy hard drives, and more, so you don't have to worry about your sensitive data leaking out.

FAQs on Data Security for Remote Work
What types of VPN services are available?
Companies can try three common VPN solutions: a commercial VPN, a cloud VPN, or a self-hosted VPN service. All these given options have pros and cons, so make sure to determine the unique needs of your business before choosing a service.
Is data permanently gone once it's deleted?
Deleting a file does not technically get rid of the data. Erasing something from laptops and mobile devices only archives a file somewhere else. You may want to get the help of a data destruction service provider if you want to get rid of data permanently.
What should a data disaster recovery plan include?
A data disaster recovery plan aims to assist a company in executing recovery procedures in response to a disaster. The goal is to promote recovery and protect the business IT infrastructure. It must include:
A comprehensive inventory of IT assets
Disaster response processes
A clear definition of recovery time objective (RTO) and recovery point objective (RPO)
List of personnel roles and responsibilities