Wednesday, July 20, 2022 8:17 am, Posted by Absolute Destruction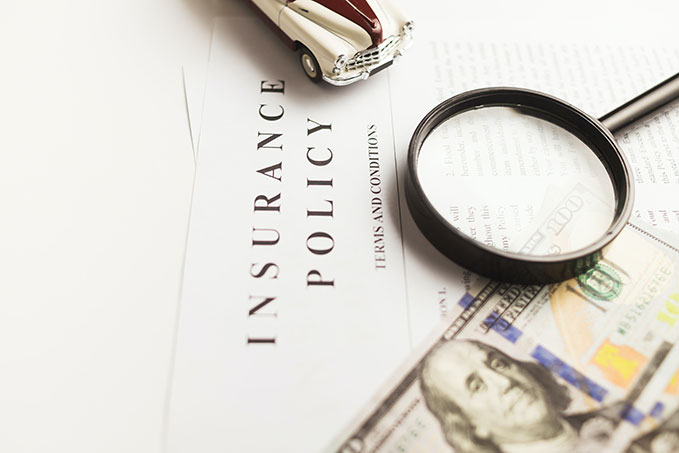 Insurance companies collect personal data from their customers to verify their health and lifestyle details. These documents prove that clients are not lying about their medical conditions. Insurance firms can also use this data to come up with the best insurance offer to a client.
As a rule, you must keep your insurance documents in a secure place. You should never share them with anyone unless necessary or required by law.
Now, this is easy if you're only protecting your records. But what if you also need to oversee the safekeeping of employees' information gathered for company-provided insurance benefits? Can you throw away these documents when you no longer need them? Absolutely not.
Why Is It Important To Destroy Insurance Documents?
If you operate a business in Canada, you must comply with the Personal Information Protection and Electronic Documents Act (PIPEDA). This law mandates private companies and organizations within the country to adopt a policy protecting personal information in their possession.
The responsibility to ensure the safety of this sensitive information falls on the agency collecting them. For insurance data, it's either the insurance providers or the employers. If you're one of them and need to destroy this info properly, you need to seek the help of a Toronto shredding company.
Insurance documents are confidential documents. Aside from the insurance recipient's name, address, phone number, and birth date, they also contain their bank account, credit card details, and social security number. These forms can also include medical records, bank statements, and other information needing data protection. You should treat these data carefully, as fraudsters can use them for nefarious purposes.
If you carelessly throw old insurance documents away, you're just setting yourself up for identity theft. This happens when someone assumes your identity after stealing your personal information, such as your social security number or driver's license number. They can use it to impersonate you, withdraw money from your bank account, or use your credit card.
If you operate a business, you likely have insurance policies that contain sensitive information about your company and employees. You want to protect this data from hackers who could use it for identity theft or other malicious activities.
These crimes may sound like an exciting plot you see in the movies. But it wouldn't be that entertaining if you find yourself accused of a crime you didn't do or pay a burgeoning credit you know nothing about.
How To Safely Destroy Your Insurance Documents
If you're operating a Burlington business, you must also adhere to PIPEDA. To ensure that you perform what is incumbent upon you, seek the help of a Burlington shredding service provider. They can take the burden off you. 
To know your options, check the following ways to dispose of your old insurance documents safely:
Shredding
You need to know when to keep important documents and when to throw them away. Shredding is the best way to destroy unwanted or outdated sensitive papers. It has several benefits over other document destruction methods, such as being the safest, most efficient, and most cost-effective. You only need a shredder to complete the task.
Burning
While burning is considered a relatively secure method of document destruction, it is still possible for a fire to spread. To ensure your safety, burn in a safe place with adequate ventilation and have a fire extinguisher handy. Ensure a fire blanket is nearby just in case things go south.
Pulping
Pulping is a method of destroying documents that involves refining papers into small pieces. The resulting mixture, or pulp, can then be sold to a paper mill, which will recycle them into new paper products. While pulping is an excellent way to destroy your sensitive documents and keep them from being seen again, it's also more expensive.
Manual Cutting
Cutting your documents with scissors is the easiest way to dispose of your old insurance documents. However, this is not recommended for large volumes of insurance documents, as it can be time-consuming and laborious. It's also not recommended for sensitive documents or confidential information.
Hiring a Document Destruction Company
Another option is to hire a document destruction company. These companies will shred and dispose of your documents for you, so you don't have to worry about storing them or bringing them to the dump.
You can choose how you want your documents destroyed, as many will offer several options for recycling paper. They also handle all-sized jobs, whether cleaning an old office or getting rid of every piece of paper in your house.
Looking for Document Destruction Services To Help You? Check Us Out!
Document destruction is an essential part of keeping your sensitive information safe. It's also a complicated process, so working with a professional service provider specializing in this work can be helpful.
Absolute Destruction has years of experience helping clients across the country destroy their documents in various ways. We help you determine which method best fits your needs and budget, so you won't be surprised when it comes time for us to do the job. Call us at (866) 997-3334 or email info@absolutedestruction.ca. We're more than happy to help.
Insurance documents contain personal information, giving potential identity thieves opportunities to steal identities. Visit Absolute Destruction to learn more tips on safely destroying sensitive documents.
FAQs on Safely Destroying Insurance Documents
1. What kind of documents should I destroy?
You should destroy any documents—such as receipts, memos, letters and emails—that contain information about your policy or its coverage.
You should also destroy any other personal information related to your policy that you may have saved on your computer. These could be files like Word documents or PDFs containing past statements and proofs of purchase purchased through an insurance claim.
2. How long should I keep my insurance documents?
There's no hard-and-fast rule here. The answer depends on your situation. Some people choose to keep their records for the rest of their lives, especially if there are significant gaps between their insurance policies and claim filings. Others might decide to keep them for a few years or even months after making a claim. Ultimately, it's up to you.
3. How do I know if my insurance documents contain confidential information?
Non-confidential information includes your name, address, and birthdate. Confidential information has your social security number, policy number, medical history, and personal financial information. When in doubt, check with your insurance provider to see what they consider confidential.