Monday, August 24, 2020 8:58 pm, Posted by Absolute Destruction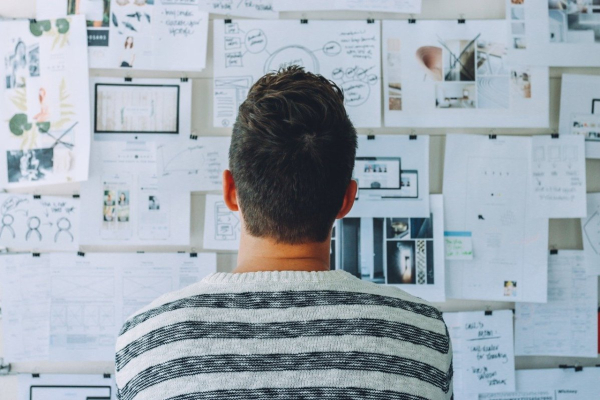 Lately, digital hacks have filled news headlines at publications around the world. Multinational companies have suffered terrible financial and reputational damages, so the scrutiny around digital threats is easy to understand.
But it's important not to get complacent about ensuring your business is secure from non-digital threats. Corporate saboteurs and identify thieves still rely on obtaining physical copies of private information that may exist in paper, electronic, or in some other unconventional form.
Let's look at all the ways that Absolute Destruction offers commercial Toronto shredding services that can keep your business fully protected.
Paper Shredding
No matter how much technology we use in our daily lives, offices are still bursting with paper records. Sometimes these papers need to be stored carefully for records, but other times they just sit there collecting dust.
If this is the case, the safest thing you can do is have them shredded by a professional. For Toronto paper shredding that is ultra-convenient, Absolute Destruction can come right to your location and shred your documents at the curbside.
Our mobile shredding truck can securely destroy small volumes of paper right there. For larger amounts of paper to be shredded, we'll still come right to your office. But we'll bring your paper documents back to our facility, where they'll be securely shredded.
Select a one-time pick-up or schedule weekly or monthly pick-ups for paper shredding in Mississauga and the GTA, as needed.
Secure Electronics Destruction
Not surprisingly, workspaces everywhere are filled with electronic devices. They may be your personal devices, or they could be company property held by a former employee. Either way, they present liabilities.
It's risky to leave old electronics around, storing all kinds of sensitive information. Here is a list of some of the electronic devices Absolute Destruction is called on to shred:
Tablets
Smartphones
Laptops
Desktops
Photocopier and printer memory cards
USBs, flash drives, and hard drives
Such devices can't simply be thrown into the garbage. Absolute Destruction will always fully pulverize the microchips on them, so the data they once stored can't possibly be retrieved.
Specialty Destruction
Some industries produce their own unique threats for a data breach, depending on the nature of the business. For example, pharmaceutical companies regularly produce packaging that has sensitive personal information on it, which needs to be kept confidential.
Does your business require shredding beyond paper documents and electronic devices? Here's a list of specialty destruction items Absolute Destruction disposes of regularly:
ID cards
Access cards
Company uniforms with logos
Cosmetic packaging
Dental moulds
Every industry is different. Assess the liabilities unique to yours, and whatever they are, Absolute Destruction can shred them all.
People are very captivated by stories about digital hacking, but tangible breaches can be just as devastating for a company. To keep your business fully protected, ensure you get top of the line shredding services that eliminate any sensitive papers, electronics, and specialty items.