Sunday, April 26, 2020 4:13 pm, Posted by Absolute Destruction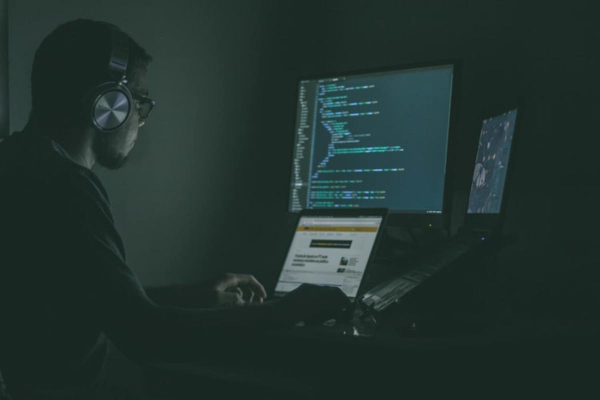 Companies everywhere are looking to keep themselves protected from cybercriminals, which makes sense given the high-profile hacks and online security breaches suffered by prominent politician and multinational corporations. Your company needs to remain vigilant about its online security too, but older threats like dumpster diving still occur at alarming rates.
Thankfully it's extremely easy to keep your business safe from such risks — keep reading to learn more about protecting your data by hiring Absolute Destruction to destroy your sensitive paper documents, electronic devices, and other liabilities.
Mobile Paper Shredding
Even in the digital age, every company acquires reams of paper documents in the ordinary course of doing business which are perfectly innocent on their own, but could present problems if they were obtained by business rivals or identity thieves. Here is a small sample of the kinds of paper documents you need to manage carefully:
Old contracts
Bank records
HR documents
Marketing plans
Payroll documents
Papers with passwords or usernames
What were to happen if a competitor learned your company's future plans after having someone search a garbage bin near your premises and stumbls upon an old document that wasn't shredded? It's important to keep documents secure with Absolute Destruction so rivals can't undermine or undercut your plans.
Maybe they could even blackmail you, or exploit them for some other nefarious purpose. Look for services like Absolute Destruction which specializes in protecting your security with convenient door-to-door services.
For small volumes of paper, our mobile shredding truck can shred your documents from the curbside outside your office. For larger amounts of paper to be shredded, we can still come to your premises with our truck, but we'll bring your documents back to our facility for secure shredding.
Feel free to contact us for more info about our one-time shredding service, or for a pre-scheduled pick-up at a regular weekly or monthly interval.
Shredding Beyond Paper: Electronics and Specialty Destruction
Unsurprisingly, contemporary offices are filled with electronic devices storing sensitive information. If these get into the wrong hands, they'd do just as much damage as paper documents containing sensitive info.
Electronics can't simply be thrown into the garbage, because the data on them can still be retrieved. The microchips need to be pulverized, so it's impossible to recover any information afterwards.
Absolute Destruction can destroy any electronics you may have, from devices which obviously store information like laptops or hard drives to equipment like photocopier or printer memory cards. We also destroy any specialty items you may have which bear sensitive information, like: ID cards, access cards, uniforms with logos on them, X-rays, dental moulds, pharmaceutical packaging, and more.
Whatever form the sensitive information takes, we can make sure that it is totally eliminated and safely recycled.
Business is more international than ever, and the technology driving it changes all the time. But you can't afford to forget about non-digital forms of corporate sabotage, which require the professional shredding services of companies like Absolute Destruction to keep you truly safe.