Wednesday, September 30, 2020 3:01 pm, Posted by Absolute Destruction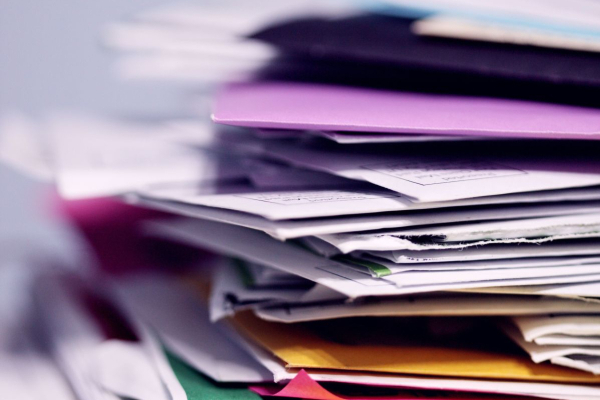 It's common today for people to worry about high tech threats like getting hacked, but what about data breaches caused by physical liabilities? Keeping your home safe from identity theft means protecting against digital and non-digital threats to your privacy.
The good news is, the best document shredders make it easy to protect your home. All you have to do is call Absolute Destruction, and we can handle the rest. Please keep reading to learn more about how our convenient shredding services help to keep your home safe.
Convenient Paper Shredding
We may live in a digital world, but every household has sensitive papers somewhere. It could be a box stored away containing information about all sorts of perfectly normal and everyday purposes:
Tax filings
Bank accounts
Papers containing passwords and usernames
Old business plans
HR data
Proprietary information
It's inevitable for people to possess sensitive information that must remain confidential — it doesn't mean you have something to hide! So, when you need these papers destroyed, dial up Absolute Destruction at 1-866-997-3334, and we'll be there soon to handle everything.
For smaller loads of paper to be shredded, we can destroy it right there at the curbside in our mobile shredding truck. If you have larger volumes of paper that require shredding, we'll still come straight to your location. But we'll transport the papers to our facility, where we'll securely destroy them.
Either way, you'll never have to break a sweat lifting boxes or worry that your sensitive information can ever get leaked. Absolute Destruction is happy to do a one-time pickup, but you can also schedule weekly or bi-weekly pickups for shredding, as needed. More frequent shredding pickups may be necessary for people with home offices, or professionals who have been working from home lately.
Electronic Shredding
Naturally, much sensitive information exists in digital form. It's essential to protect against cybercrime and digital breaches, and this requires shredding electronics carefully.
Does your home have old electronics just lying around? Some people buy the latest technology to hit the market and leave old devices unused. You don't need to be told that these devices could be storing vast amounts of data, and if any of it is sensitive, leaving these devices around the home poses a risk.
Feel assured that Absolute Destruction will pulverize the microchips on all the electronic devices we shred, guaranteeing that any sensitive information once stored can't possibly be retrieved.
Privacy and Recycling Go Together Perfectly
You'll feel relieved to know your sensitive information no longer poses any data liability risks, but you should be especially glad to hear that it's all being recycled properly. Absolute Destruction is proud of our 20-year track record of safe and clean Green practices.
We recycle all your paper waste and as many electronic components as possible. Whether it's for domestic or commercial shredding, our clients love knowing that keeping safe from identity thieves can also reduce their carbon footprint.
Now is the time to shred that box of old papers in the basement. Whether it's to clear space, tidy up the home, or eliminate the possibility of identity thieves learning confidential information, call Absolute Destruction, and we'll be there in a hurry to shred your sensitive papers and electronics safely.