Wednesday, December 18, 2019 7:04 pm, Posted by Absolute Destruction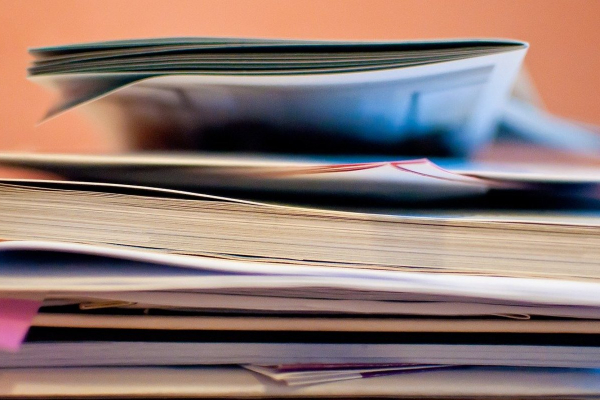 The news is full these days of stories about very prominent political parties and multinational corporations getting hacked. After reading about so many entities brought down by hacking, and all the consequences they faced as a result of the breach, it's no wonder people are so concerned now about privacy.
To be sure, cyber security is a distinct threat from identity theft, but hopefully the appreciation for digital privacy transfers over to non-digital privacy. Corporate espionage is an old trick that companies still use, and even if rivals don't go through your garbage to try to learn proprietary information, there are still ways that sensitive information lying around can undermine your business.
Companies are wise to keep their sensitive information private, and Absolute Destruction makes it easy and secure.
On-Site Shredding
In this modern age of smartphones and apps, many businesses are oriented around delivering convenient services that come right to you, and Absolute Destruction has evolved with the times.
If your company opts for on-site document destruction you can get your sensitive data destroyed securely without even having to go anywhere. The Absolute Destruction mobile shredding truck can come right to your office and dispose of your paper documents right there.
For larger volumes of documents to be shredded, we will also come to your office but we'll transport them to our facilities where they'll be securely eliminated. Either way, you never have to make a plan to transport heavy and sensitive material.
Excellent Service Across the GTA
Absolute Destruction serves all of Toronto and the Greater Toronto Area, so if you need on-site shredding services in Oakville or other regions outside Toronto, like Bowmanville, Burlington, Pickering, Ajax, Whitby and more, call us.
Absolute Destruction is also committed to helping all our clients achieve their environmental goals, as we always reuse as much material as possible. Since our founding, we have already helped to save over 100,000 trees, 46 million gallons of water, and over 16,000 cubic yards of landfill space.
Lowering the amount of carbon in the atmosphere is of the utmost importance, and we're proud of our ability to help other companies reduce their carbon footprint. So if you need Markham mobile shredding services that are convenient, secure, and environmentally friendly, call Absolute Destruction.
Shredding Beyond Paper
Is your office full of electronics, like computers, hard drives, and smartphones? Most of today's data isn't stored on paper, but on electronic devices.
Absolute Destruction can eliminate any form of sensitive data you have, and destroying electronics is one of our specialties. Most people probably think of the above devices when they think of places where data could be stored, but there are also others you should consider, such as printer and photocopier memory cards.
If you aren't sure whether old equipment in your office that you don't really use is storing sensitive information, the safest course of action is to have it professionally shredded.
Hopefully the rash of stories about the damages sustained to companies and political parties motivates other businesses to keep their private information to themselves. To keep your company safe from a data breach, hire Absolute Destruction today.