Monday, March 23, 2020 4:33 pm, Posted by Absolute Destruction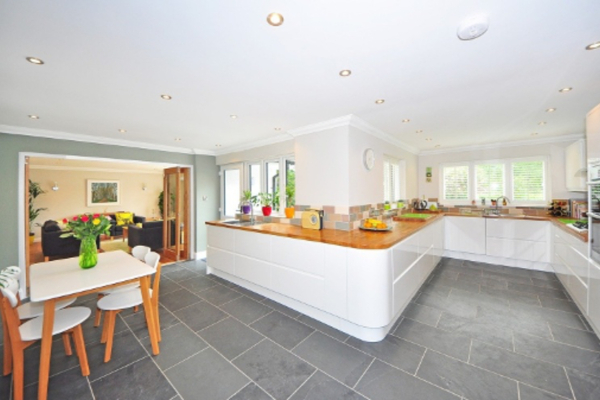 Spring is the time of the year signifying rebirth and new beginnings, and that's why so many people take it as the perfect opportunity to freshen up their home with a deep clean. Living in a clean and clutter-free environment can really improve your mood and even inspire clearer thinking.
This means everything from dusting the baseboards to throwing out old junk you no longer use. However, it's important not to throw out sensitive information which identity thieves could use to drain your finances, or even for blackmail.
Read on to learn how professional residential paper shredding services are the perfect way to keep your home both clean and secure this Spring.
Pro Paper Shredding: Mobile and Secure
Perhaps you imagine paper shredding to consist of frantically trying to shred paper documents before they can be obtained by legal authorities, like in Hollywood movies. Or maybe you fear that shredding involves the back-breaking labour of lugging so many heavy boxes of paper around town to be destroyed.

Both these ideas bear no resemblance to reality. Actually, private citizens have perfectly innocuous documents which are only dangerous if they get into the hands of identity thieves. Here is a short list of examples:
Papers with passwords and user names on it
Banking records
Old contracts
Contact information
If your home has any papers bearing sensitive information along these lines, it's best to get them professionally shredded during your Spring cleaning. Best of all, deciding to keep your information safe by shredding paper has never been easier or more convenient.
That's because the Absolute Destruction mobile shredding truck can come right to your door to shred small volumes of paper at your home. For larger volumes of paper to destroy, we can still come right to your premises, but we'll transport your paper documents in our secure truck to our own facility, where they will be totally destroyed.

Either way, you'll never have to worry about hauling so many heavy boxes — just make one phone call and your paper documents will be as good as gone. Inquire about one-time paper pick-ups, or schedule a pick-up in regular intervals as needed.
NAID Membership
You'll get true peace of mind when Spring cleaning knowing that the papers you eliminate from your home will be disposed of by a member of the National Association for Information Destruction (NAID), the only third-party regulator ensuring that shredding services meet the standards industry demands.
Recycled Properly
Absolute Destruction is proud of our long track record of recycling. We help our commercial clients help achieve their carbon reduction targets, and ensure that our residential services dispose of their sensitive material in a way that is eco-friendly.
It's impossible to overstate the importance of reducing our carbon footprint in a time where scientists warn about the advanced state of climate change. Since our founding in 1998, Absolute Destruction has helped to save over 100,000 trees, 48 million gallons of water, 28 million kilowatt hours, and more.
This Spring, don't just remove sensitive paper documents when you clean out your home, only to transfer the burden to the environment. And of course, don't just throw them out your paper documents, only for them to fall into the hands of an identity thief. Call modern professional shredders that make it easy, secure and environmentally friendly to eliminate the sensitive paper documents in your home.