Wednesday, January 19, 2022 12:41 pm, Posted by Absolute Destruction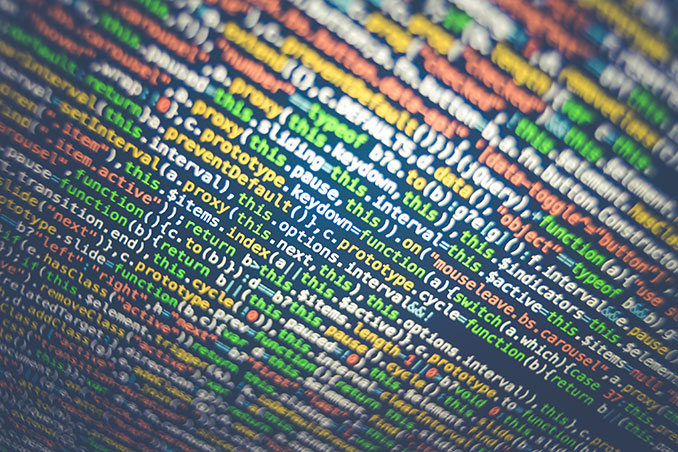 Technology, specifically the internet, has taken over people's lives. Wi-Fi and mobile data make it possible for anyone to go online almost anywhere. 
And everything's pretty much on the Web — from food delivery to shopping sites. Then there are the apps and software that make it possible to work, study, and do business while at home.
All these aspects contribute to making life easier (and certainly more fun). Still, there are downsides.
The Internet's pervasiveness has made its users vulnerable. We share personal information and post our whereabouts, often without a second thought. We sign up for apps but seldom take the time to read the terms and conditions.
Such actions, combined with the sheer number of people online, have led to an increasing number of cybersecurity threats. In the Global Risks Report 2020, cyberattacks rank fifth. Cyberattacks specific to the Internet of Things (IoT) are expected to double by 2025.
A proactive approach to data privacy protection prevents threats like malware and phishing. We've welcomed 2022, so now's a great time to develop better privacy goals.
What Is Data Privacy and Why Is It Important?
Data privacy is handling a piece of information — or data — based on its relative importance. For a business, data privacy goes beyond the employees' and customers' personal identifiable information (PII). It also includes the information that helps the company operate, whether proprietary research and development data or financial statements that show how it's spending and investing its money.
When private data gets into the wrong hands, catastrophic consequences occur. For example, a corporation's data breach could land proprietary information on a competitor's lap.
Protecting data privacy ensures that a company's growth strategy isn't compromised. It also enables individuals to use the internet without fear their identities would be stolen.
Your New Year's Resolution for Better Privacy
You now have insight into the value of data privacy.
The next logical step is looking into your data usage practices. There are things you should do more often, and maybe some practices that you should stop doing altogether.
You'll need a reference point with effective online privacy resolutions. With that, here are several tips you should consider:
Update and Change Security and Permission Settings
The security settings on applications and devices are often preset. But they are not always set with the user's privacy in mind. When left unchecked, you and your business could be vulnerable to a data breach.
You'll need to review those permission settings and adjust as desired. The following should help strengthen the security of your apps and gadgets:
Turning location services off
Disabling automatic connectivity to networks
Adjusting what apps should see your personal information
Review your email account settings too. Everyone uses email to send personal or business correspondence. So, it would be best if you maintain stringent security measures for email logins.
Encrypt Your Computer
The personal computer usually plays the role of a modern-day secret keeper. Bank accounts and medical records are personal files people keep on their PCs. And, if those computers are ever lost or stolen, those files can end up in the wrong hands.
PC encryption is a part of the basic security regimen. Just like you wash your hands to keep germs away, encryption eliminates threats to your personal and business data.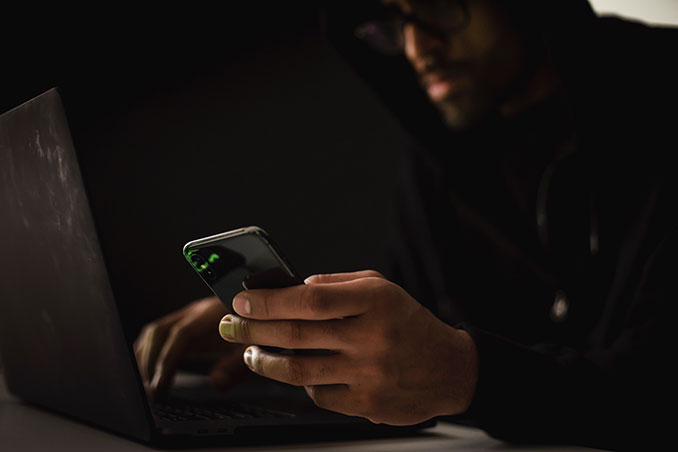 Check Your Computer for Keyloggers
Using a computer typically feels like a solitary act. However, a type of hidden software called keylogger exposes private actions and activities.
Keyloggers record and save every keystroke a person makes. The person who makes them will know every password and web search on an infected PC.
Checking your computer for keyloggers safeguards you from this kind of threat.
Use a VPN
Not all public networks have the proper security protections in place. When you need to access some random Wi-Fi connection at a cafe, be sure to use a VPN.
Virtual private networks, as the name suggests, create an exclusive network from a public Internet connection. This process masks your IP address. Your digital footprint then becomes untraceable to those who might attempt to gain access to your personal data. 
Secure Document and Data Destruction
Not all data is meant to be kept forever. Enlist the services of a professional data destruction company. This ensures the secure disposal of sensitive information.
The Most Common Causes of Data Breaches
Unpatched Security Vulnerabilities
Information security specialists have spent years compiling information on hacking incidents across the globe. These exploits are sorted into hundreds of Common Vulnerabilities and Exposures (CVEs) to identify them for future reference.
Unfortunately, many of these security vulnerabilities remain unresolved for long periods.
Leaving these old security vulnerabilities unsettled provides hackers with a free pass to your company's most sensitive information.
Human Error
Human error is one of the biggest sources of a data breach. Many of these human errors can be prevented by ensuring that employees know their basic data security measures.
Malware
Malware is an ever-expanding threat, not only to personal computers but also to companies' IT systems. According to the 2015 Data Breach Investigations Report by Verizon, Five malware events occur every second. While many of these are minor occurrences, the sheer number of these events can be alarming.

Also, there exists an incredible amount of variation between malware samples.
Insider Misuse
Insider misuse is more insidious than human error. It is the deliberate abuse of a company's systems by an authorized user, typically for personal gain.
Preventing insider abuse is nearly impossible. However, damage can be limited by compartmentalizing your network or cloud information.
Physical Theft of a Data-Carrying Device
The physical theft of a device refers to hardware that holds sensitive information like tablets, hard drives, or even servers.

The severity of a data breach from a stolen device depends on the information stored on the device — the more sensitive the info, the more severe the data breach.
Most of these thefts are opportunistic. This makes them difficult to predict.
The best solution is often to reduce the opportunities for removing data-storing devices from the worksite.
Are you looking for dedicated and reliable data destruction and disposal service? Check out Absolute Destruction today.
"Whether you're an individual just trying to protect your personal information or you're a business trying to protect data, always take data privacy seriously."
– Absolute Destruction
For Your New Year's Digital Resolution, Contact Absolute Destruction Today.
We encounter and deal with different forms of data daily. Understanding data privacy and its implications allow us to come up with resolutions for improving cybersecurity.
Data protection is also made easier with the help of experts. Document shredding companies are a dime a dozen in Canada. However, your organization would want to hire a company that can do more.
Absolute Destruction has decades-worth of experience in helping individuals and businesses in Southern Ontario with secure document and paper shredding, as well as data destruction. If you live in Mississauga or nearby areas, visit this top-tier shredding company's website to learn more about its services.You can also make enquiries via phone. Know what data destruction plan works for you when you speak to a knowledgeable customer service representative.
FAQS on New Year Resolutions for Better Privacy
How do you prevent data theft?
You can approach data theft prevention from two standpoints: limit security permissions and use a password manager.
Physical data should be kept in a locked drawer or cabinet. The same method is also useful for digital data repositories like CDs and thumb drives.
It's also worth noting that people's behaviour online and data handling practices play crucial roles in preventing data theft. Avoiding oversharing on social media and refraining from sharing sensitive information over unsecured networks will also keep the phishers at bay.
How do small businesses protect data?
Small business data protection draws on physical security and access control. Physical security would entail actual monitoring of the work premises and educating employees never to leave desktops, laptops, and other devices used for their jobs unattended.
How can data privacy be improved for my e-commerce?
Proactive steps like taking control of your passwords, encrypting your entire store, and keeping redundant backups improve your business's data privacy. These ensure that your business, as well as your customers, stay protected.