Tuesday, July 21, 2020 4:08 pm, Posted by Absolute Destruction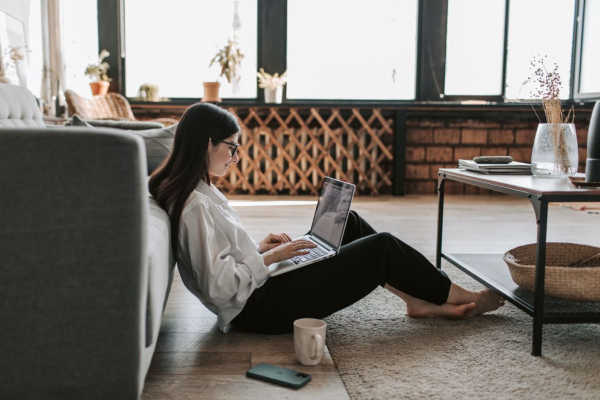 Even in our modern digital world, old forms of identity theft or corporate sabotage pose a danger as ever. An identity thief doesn't necessarily need a lot of personal information about you to cause you major problems. Business rivals can obtain important trade secrets by getting their hands on hard copies they aren't supposed to have.
Whether you need professional shredding to limit the data liabilities in your home or office, getting secure document & data destruction in Toronto has never been easier. Here are all the ways that Absolute Destruction keeps you safe.
Convenient Mobile Shredding
For smaller volumes of paper to eliminate, our mobile shredding truck can come right to your location and securely shred your documents from the curbside. Everyone has some documents in their home containing sensitive information, usually related to things like bank records, tax information, social insurance data, and more.
Do you have a home office where you conduct business? If so, you're more likely to have sensitive papers around. Whether the papers in your home relate to your personal or business finances, give us a call, and we can handle everything.
For larger volumes of paper to be destroyed, we'll still come right to your location for convenient services. But we'll transport the papers back to our facility, where they'll be securely destroyed.
Absolute Destruction also offers residential specialty destruction services to securely eliminate unorthodox forms of sensitive information, and secure destruction services for electronic data. Contact us to arrange for a one-time mobile shredding service, or to schedule a weekly or monthly pick-up.
Electronic Data Shredding
Your home and office are no doubt filled with all kinds of electronic devices. If you regularly use devices storing sensitive data, just make sure they are secure at all times.
But if you have old, unused electronics, keeping them around the home may invite data liabilities. Leaving old electronics around is particularly dangerous when it comes to the devices of former employees in a commercial environment.
Absolute Destruction always pulverizes the microchips on electronics, so it's impossible to retrieve any information that was stored on the device.
Finally, only engage a shredding company that takes its environmental commitments seriously. Whether it's for home or commercial shredding, it's essential to be Green where you live, and even more important for businesses to reduce their carbon footprint.
Shredding Beyond Paper and Electronics
We offer commercial specialty destruction services for businesses because certain industries have their own unique risks for a data breach. Absolute Destruction shreds anything, including threats to data security you may not think of at first:
Employee ID cards
Access cards
Pharmaceutical packaging
Clothing
Expired driver's license
Mail packaging
If you have these or any unusual forms of data that need to have eliminated, call Absolute Destruction.
Understandably, online security gets the bulk of the media attention, as these devices are new and exciting and the breaches can indeed be damaging. But individuals and businesses need to stay fully guarded against all possible threats — even the old ones. Whatever you need to shred, let Absolute Destruction do it quickly, conveniently, and securely.