Monday, March 28, 2022 11:14 am, Posted by Absolute Destruction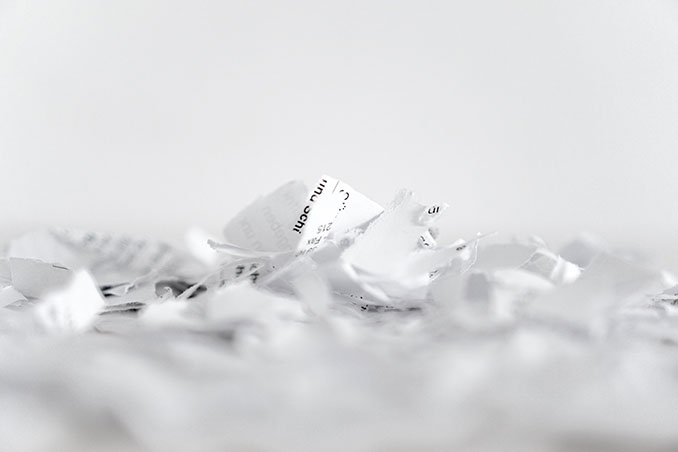 In a highly digital world, your personal information is one valuable asset you should protect. Without proper protection, you can end up unwittingly handing out the key to your data to just about anyone. This can include nefarious individuals who are out to sell your private information to whoever is willing to pay. For this reason, you should learn more about your privacy rights and how you can protect yourself from such possible abuse.
You should be aware, however, that protecting your privacy rights takes more than just reading a privacy policy. Knowing and understanding the personal privacy laws in Canada is a must.
Federal Privacy Laws in Canada
The Government of Canada has stipulated several privacy laws that protect your rights as an individual. It has two federal privacy laws under the Office of the Privacy Commissioner of Canada (OPC) – the Privacy Act and the Personal Information Protection and Electronic Documents Act (PIPEDA). These privacy legislations are in place to protect private citizens from the unnecessary intrusion of companies and the government.
According to a survey spearheaded by the OPC, 55% of Canadians have little to no information about how companies manage their personal data.
Interestingly, most Canadians reported little to no control over how companies and government entities use their data. This is surprising since 46% of the respondents self-rated their knowledge of privacy protection as 'good.'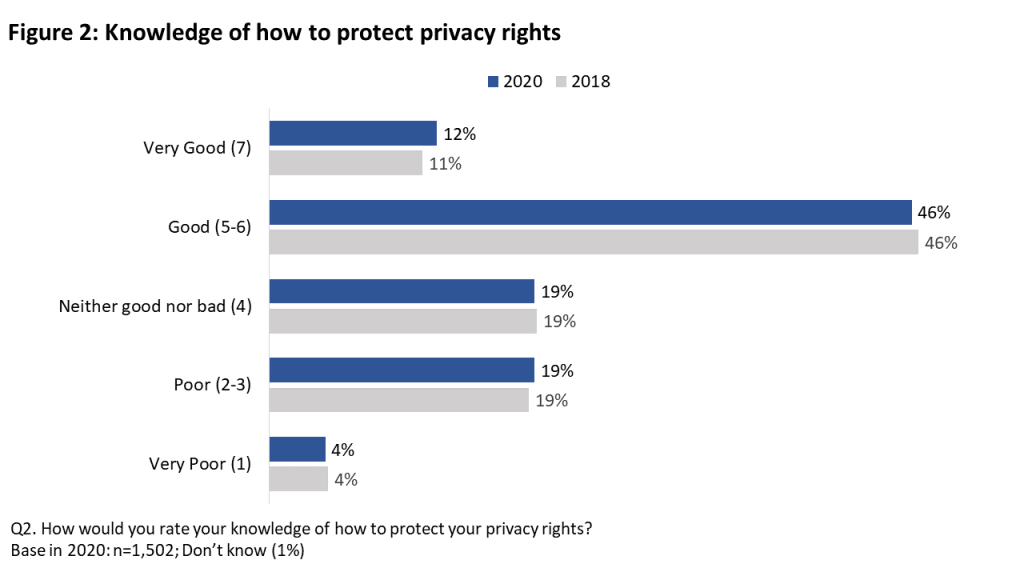 The Privacy Act
The Privacy Act serves as an extension of the existing laws of Canada which aim to secure the privacy of individuals when it comes to their personal data. Generally, it details the rights of a person in reference to the type of information any government institution has about them, and this law also includes a person's right to access the said data.
This law states that government institutions cannot collect personal data unless necessary to carry out an activity or program related to a particular office. Whenever necessary, officials can only collect personal data for administrative purposes. Also, the law further declares that an individual must be apprised of the reason why data collection is needed and how it is collected.
In most cases, a government institution can only harvest data for the following reasons:
For granting old age security pensions
For securing employment insurance
For controlling border security
For streamlining federal policy making
For ensuring public safety
For processing tax collections and refunds
The Privacy Act covers essential details about how a government institution retains the data, and this includes ensuring that it remains accurate, updated, and comprehensive. This privacy law also covers how an individual's data should be disposed of following the regulations and directives designated by the privacy commissioner.
The Personal Information Protection and Electronic Documents Act (PIPEDA)
The Personal Information Protection and Electronic Documents Act or PIPEDA is a federal privacy law that stipulates how businesses access information, including commercial, for-profit, and federally regulated organizations. Like the Privacy Act, the PIPEDA ensures that organizations adhere to the limitations concerning collecting, using, and disclosing personal information.
The Privacy Act and the PIPEDA follow the same definition of personal information—"any information about an identifiable individual."
While Canada has several federal privacy laws that protect individuals, many still fall prey to an invasion of privacy. In 2020, the OPC found that several federal agencies have failed to secure the personal information of more than 144,000 Canadians. Such incidents highlight the need for services, such as document shredding in Markham, to ensure that any sensitive information will not be exposed or cause any future harm.
Pro-Tip
Limiting access to sensitive information lies in how protected your data is from all angles. Take control of your privacy rights with a trusted document and data destruction service provider.
Access to Information Act and Freedom of Information Act
The Access to Information Act (ATIA) provides citizens, permanent residents, individuals, and corporations in Canada the right to access information that is non-personal in nature and contained within federal government records. It aims to protect against misuse and abuse, particularly if it can cause harm to private and public interests.
The Freedom of Information Act, on the other hand, gives individuals the right to request recorded information under the jurisdiction of a public authority. It includes a wide array of personal information – from emails, to telephone conversations, to letters and drafts, and CCTV recordings. Individuals must use the interactive search for summaries before filing a formal request.
While the Privacy Act is an extension of current privacy laws in Canada, it does not grant the right to an individual to access information about another individual. In short, the ATIA allows individuals to request records about a public authority, but the Privacy Act does not.
It's important to note, however, that requesting for data may become limited or restricted when the government institution no longer has the information retained in their records. Principle 5 of PIPEDA states that organizations must delete, mask, or destroy data that no longer serves the purpose of its collection.
Services like document destruction in Burlington can serve such a purpose, to ensure that personal information becomes unreadable and inaccessible to individuals who do not possess the right to access the data.
Looking for Reliable Document & Data Destruction Services? Contact Absolute Destruction Today!
The Canadian privacy law, such as the Privacy Act, covers your rights to access, collect, use, retain, and dispose of personal information. However, there are still several instances where businesses and the government may still fail to protect their sensitive data about you or your employees. Check out their list of amendments on the priv.gc.ca website to keep yourself updated.
Securing personal information should be your primary responsibility. Protect your assets, be it digital or physical, with reliable and trusted document destruction companies. Our trained professionals and industry-grade equipment ensure your data will be safe and secure. Contact us today, and learn more about how we can help protect your data.
Take the first step in protecting your data with the help of Absolute Destruction. Contact us today and learn more about our services.
Privacy Laws in Canada FAQs
Are there privacy laws in Canada?
Yes, the Government of Canada has two privacy laws: The Privacy Act and the Personal Information Protection and Electronic Documents Act (PIPEDA). These privacy laws aim to protect individuals from the unlawful use and management of their personal information by the government and businesses.
What is considered a violation of privacy?
A violation of privacy is considered if an official or person improperly discloses personal information or records of individuals with individually identifiable information, including maintaining records without notice. The government assesses the violation based on the Real Risk of Significant Harm (RROSH), including humiliation, relationship damage, and financial harm.
What is a breach of privacy?
A breach of privacy refers to the unauthorized use, collection, disclosure, retention, and disposal of personal data. It can be intentional or due to misconduct of employees, third parties, or nefarious individuals.