Wednesday, November 11, 2020 5:15 pm, Posted by Absolute Destruction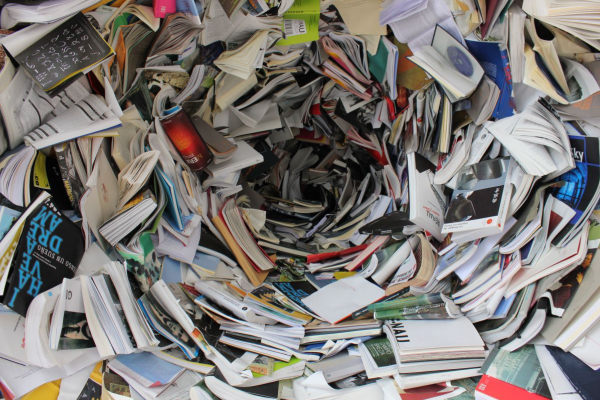 Before the winter sets in, it's nice to give your home one last thorough clean. That way, your home will be cozy and clean, and all prepared for when the cold weather begins to set in.
Calling over professional shredders like Absolute Destruction will ensure you're not just neat and more organized but safer from risks like identity threats. Please, continue reading to learn more about our services.
Shredding Made Simple
Every home has a collection of sensitive papers that shouldn't fall into the wrong hands. It could be papers having to do with perfectly ordinary things. Here is a partial list of some of the types of paper documents our on-site shredding services are called on to eliminate:
Banking records
Papers with usernames and passwords on them
Social security information
Does your home have a box containing some such papers? If you genuinely need these records, keep them somewhere safe. But if it's old papers that have been doing nothing but sitting around collecting dust, call Absolute Destruction to have them shredded.
Our mobile shredding truck can safely shred the documents right from the curbside of your home, so there's no need to worry about lugging heavy boxes of sensitive paper anywhere. All it takes is one phone call, and your sensitive papers will be out of the reach of identity thieves forever.
Shredding Beyond Paper
We live in a modern and technological world where people own multiple devices storing loads of data. Some of this information can be sensitive, in which case it's as essential to keep it confidential as any paper document.
Absolute Destruction has residential data destruction services that conveniently and securely eliminate any electronics in your home. We won't just discard the electronics — we pulverize the microchips on the devices until it's impossible to recover any data they once stored.
Don't just toss out your old electronics when cleaning up your home. Make sure they're safely disposed of so that identity thieves can't possibly obtain information they're not supposed to have.
Keep it Green
Absolute Destruction takes its commitment to recycling seriously. We are proud of the way we help homeowners and businesses reduce their carbon footprint.
Absolute Destruction safely and responsibly recycles your old paper and electronic documents. Since our founding 20 years ago, we've saved over 120,000 trees and over 50 million gallons of water. Everybody needs to do their fair share when it comes to preventing climate change and every bit counts.
Absolute Destruction is proud to offer reliable shredding services with a team dedicated to delivering high-quality service and customer care. We provide flexible shredding services that can dispose of any sensitive information in your home. Don't hesitate to get in touch today if you need paper or electronic shredding services for your home.
It's a nice feeling when your home is spick and span. It's an even better feeling when you know no identity theft liabilities are laying around. Call Absolute Destruction, and we'll help keep your home organized, neat, and safer.