Wednesday, November 18, 2020 5:15 pm, Posted by Absolute Destruction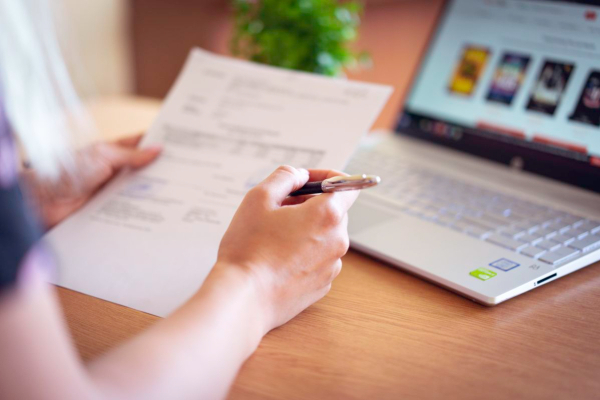 We live in an incredible era of technology where people order products directly to their door with just the click of a button. No matter what the industry, the best companies deliver first-rate convenience and customer service.
These are the two qualities industry-leading professional shredders like Absolute Destruction take pride in offering. Not only are our residential, commercial, and specialty destruction services known for assuring you total security — the convenience is unmatched.
Shredding Paper the Easy Way
All it takes is one phone call to Absolute Destruction, and you won't have to worry about your paper documents presenting a data liability. We make the process simple in a few ways.
If you have a small volume of paper in your home or office that needs shredding, our mobile shredding truck can destroy it safely right at your location. We'll dispatch the truck to you, and it can shred your sensitive papers right from the curbside.
Maybe you have a backlog of paper documents that need to be shredded, and the mobile shredding truck isn't big enough to handle the job. Still, we'll come right to your location and pick up your papers. Only we'll transport them to our facility, where they'll be securely shredded.
Either way, you don't have to haul heavy boxes of sensitive documents all over town. Feel free to book a one-time pickup if you have a single load that needs to be destroyed. If you or your office regularly produce sensitive documents, you may prefer booking a regular pickup in weekly or bi-weekly intervals. We're happy to do whatever suits you best.
Commercial Data Destruction Made Simple
Businesses need to ensure that their confidential data stays confidential, and that means eliminating electronic devices storing loads of data. We all use smartphones and computers for countless functions, but companies need to ensure that this technology doesn't present any data liabilities.
The less effort they need to waste on safeguarding their information, the more efficient the overall process. Call Absolute Destruction, and we'll pulverize the microchips on the device. Even the most advanced identity thief or corporate saboteur won't be able to retrieve the information these devices once stored.
Specialty Destruction
The leading professional shredders destroy all forms of data, even unconventional ones. Certain niche businesses produce data liabilities unique to their line of work. For example, pharmacies issue packaging containing customer names.
If your business needs shredding in any form at all, Absolute Destruction is up to the task. Our friendly and professional staff will be there on time, ready to handle all your shredding needs.
Good for the Environment
The best shredding companies don't just eliminate your data; they do so in an environmentally friendly way. Since our founding about two decades ago, Absolute Destruction has saved over 400,000 pounds of Co2 from reaching the atmosphere and has prevented almost 20,000 cubic yards of waste from reaching the landfill.
From paper to toxic components in electronics that need to be handled carefully, Absolute Destruction recycles everything responsibly. Feel free to contact us to learn more about our Green commitments or to ask any other questions you may have.
Don't just trust your home or business security to just any professional shredder. Rely on the very best and call Absolute Destruction today.