Thursday, February 20, 2020 8:05 pm, Posted by Absolute Destruction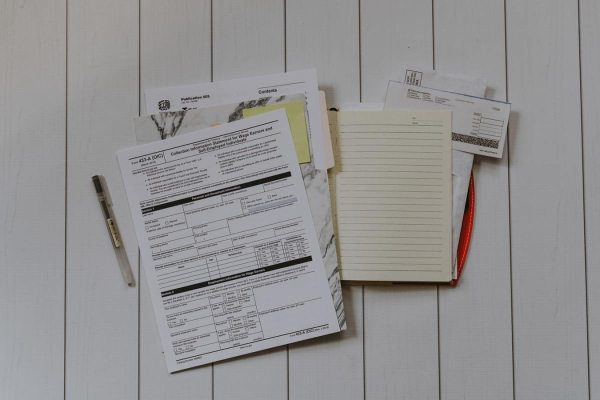 The threat of a privacy breach is something people around the world fear now more than ever, after scores of news stories about hacks targeting institutions that seemed safe, but weren't. If multinational corporations and political parties can't remain protected, people worry about how ordinary citizens can avoid these same threats.
That's why it's important now to take all the steps you can to make your home safe, and this means reducing the unnecessary physical things in your home which constitute a data liability. Let's take a look at how Absolute Destruction's convenient services can help keep your home safe from a data breach today.
Mobile Document Shredding
Everybody accumulates paper documents over the course of being a citizen which could cause them harm if they fell into the wrong hands. A short, non-exhaustive list of such documents includes:
Banking information
Old bills
Papers with passwords on them
Health information
Old contracts
Identity thieves don't always need very much personal information to create a pretty full picture of you, which could be used for draining your accounts, extortion, or some other means of damage.
Absolute Destruction offers mobile document shredding services which make destroying such items as easy as simply calling us up. We'll come to your home and shred your documents right there at the curb.
This means you won't have to worry about carrying heavy boxes of paper anywhere. Because the sensitive documents only have to go from your door to the end of the lawn, there's no chance for anything to go missing on the way to the shredder.
If you need the paper documents in your home eliminated today, call for Markham, Pickering, Ajax, Whitby and Oakville paper shredding services that will secure your home.
Beyond Paper
Do you have a home office? Many people have work-related liabilities at their home, ones that they may not consider a security risk. If you need Toronto or Markham on-site shredding services that are fast and convenient, call us today, but we also destroy way more than just paper.
Some items may seem harmless but identity thieves can be resourceful, and they're often one step ahead. Other non-paper items we routinely shred include: Employee ID cards, mail packaging, prescription labels, expired driver's licenses and health cards, clothing, and many more.
Unsurprisingly, much information today is stored on electronic devices. It's also important not to keep these lying around the home, as they may contain a wealth of info that can assist an identity thief.
There are electronic devices posing data risks that people automatically associate with information storage, such as computers, laptops, tablets, USB/flash drives, smartphones, and others. But these aren't the only ones which should be eliminated.
For example, there have been breaches caused by the information stored on photocopier and printer memory cards. If you have any information in your home that could assist an identity thief, no matter what form it takes, call a professional shredder today.
You want to feel relaxed in your home, and keep it a refuge from all the troubles of the world at large. Purging anything inside which could cause a data breach is one important way to keep you safe, and professional shredders like Absolute Destruction make it inexpensive and easy to do. Call us to arrange a one-time service, or schedule a regular pick-up if your purging needs are continuous.