Friday, May 14, 2021 5:23 pm, Posted by Absolute Destruction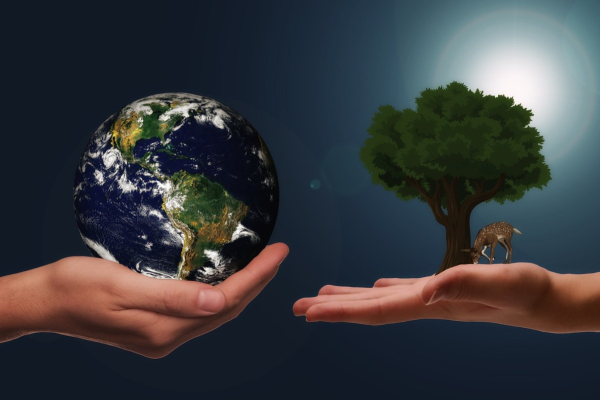 If you're holding one single piece of paper, recycling may not seem like the biggest deal in the world. But you need to consider things from the perspective of a professional shredder: Absolute Destruction encounters a lot of paper, e-waste, and other materials which must be disposed of carefully.
Shredding companies need to be environmentally conscious because the volume of waste they deal in makes the stakes much higher. Absolute Destruction is proud of our environmental track record of over twenty years of operating.
We've diverted loads of waste from landfills and continue doing that every day. For shredding services in Toronto that are secure and environmentally friendly, call Absolute Destruction.
Paper and Electronic Waste
It's easy to imagine why paper needs to be recycled carefully, but e-waste needs special treatment. There are components in electronics that can't be discarded into general waste, as they could be toxic.
Absolute Destruction always takes the maximum effort to ensure all materials are disposed of responsibly.
Specialty Destruction
While most people think shredding mostly involves paper documents, companies need to eliminate any material that poses a data liability. This may entail shredding some unusual materials — whatever they may be, Absolute Destruction is up for it!
Here's a sample of some of the specialty destruction we commonly do:
Uniforms with logos
Clothing or t-shirts
Labelling and packaging
Cosmetic packaging
Pharmaceutical packaging
Promotional items
Top brands
Dental moulds
X-rays
ID cards
Access cards
You need to ensure no items containing sensitive information are loose in the world because an identity thief could get their hands on them. Once you turn them over to us, it's our job to ensure they're totally eliminated in an environmentally responsible way.
Corporate Climate Goals
Has your company set environmental targets you're trying to reach? We can help! Absolute Destruction will be there for you so your business can help the environment heal.
Credit: weinstock via Pixabay
There's really no way to overstate how important it is to implement Green practices in industry, one of the biggest drivers of climate change. How best to solve this global problem is a multi-faceted question that goes beyond the scope of this article.
But every business needs to do its part. Plus, it can only help your branding and marketing efforts to say that you work with companies that have a proven track record of Green practices, like Absolute Destruction.
We have saved over 100,000 trees, 53 million gallons of water, 19,000 cubic yards of landfill space, and almost half a million pounds of carbon from the air. Absolute Destruction has taken its commitment to the environment seriously since before it was modish to do so, and the numbers speak for themselves.
Whether you need residential or commercial shredding on a small or large scale, disposing of waste needs to be done carefully. If you need reliable and responsible document shredding in Markham or the GTA, trust Absolute Destruction to eliminate your materials, so they are no longer a data liability or an environmental hazard.