Monday, November 25, 2019 9:01 pm, Posted by Absolute Destruction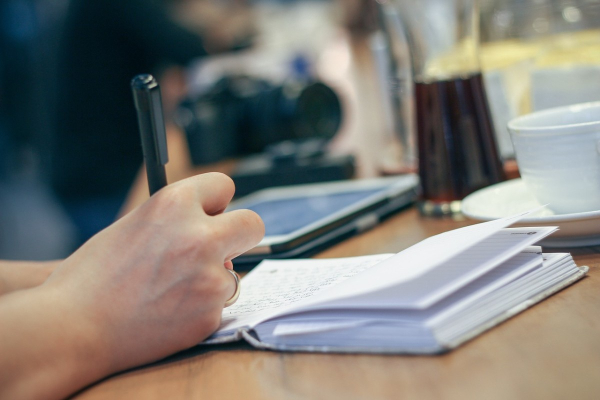 Business has always been fiercely competitive, and rivals will stop at nothing to get an edge against you. Dumpster diving — that is, searching through your garbage in the hopes of finding trade secrets — is an old trick that companies have been caught using to try to learn what their rivals are planning next.
If your competition gets the beat on what your company is up to, they can use various means to put a wrench in these plans. Maybe they'll learn what you charge for services and undercut your price, or find out what your next marketing campaign is before it's released and undermine it.
The safest thing your company can do is call Absolute Destruction to securely eliminate any information that you don't need, and that could do damage if it fell into the wrong hands. We offer document shredding services in Toronto and the GTA, as well as convenient destruction services for other materials.
Paper Shredding Services
Absolute Destruction is happy to come right to your door to destroy any number of paper documents that need to be eliminated. For smaller volumes we can use our mobile shredding truck and destroy the paper documents right in front of your home or office.
For larger volumes, we will come in our truck and pick up the paper, then transport it back to our facility for secure destruction. Either way, your data liabilities will be removed and you'll never have to lift a finger or wonder how you'll transport so much heavy paper.

We make it easy to hire a mobile shredder in Oakville or anywhere in the GTA — if you need a professional shredder in Southern Ontario, call Absolute Destruction.
Electronic Data Destruction
We live in a modern world filled with electronic gadgets, many of which are storing loads of data. If you have old devices — smartphones, USB or flash drives, printer or photocopier memory cards, hard drives and more — that you aren't using, the best thing you can do is have them destroyed securely.
You can't just throw them out, because a rival could glean your secrets by opening up the device. Absolute Destruction is always sure to destroy the microchips on the devices, so that it's impossible to retrieve any information that was on them.
Your rivals will never be able to learn anything about your operation, if they go dumpster diving and do find the electronics.
Carbon Footprint Reduction
Climate change is a problem that citizens and private companies must take seriously. Absolute Destruction makes it a point to recycle all reusable material, whether it's shreds of paper or pieces of electronic components.
If your company is looking to reduce its carbon footprint, we can help. It's impossible to exaggerate the importance of having environmentally friendly business practices, and we take pride in not only having them ourselves but in fostering Green habits in other companies.
Your rivals may try all kinds of tricks to learn about your sensitive information, because this kind of subterfuge has always existed when competition in business is this fierce. Let Absolute Destruction's on-site shredding services help keep your private data private.