Monday, August 31, 2020 8:58 pm, Posted by Absolute Destruction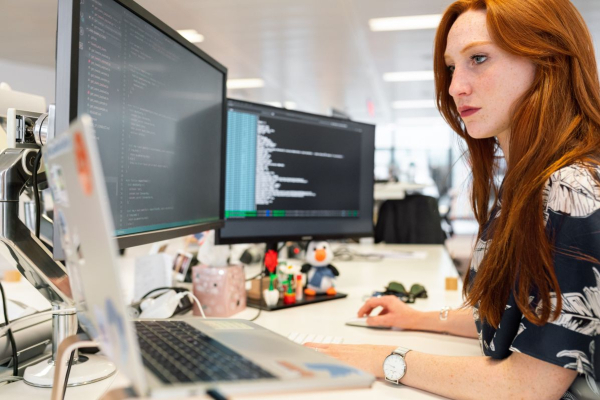 Some people like to play their cards close to their chest, but some businesses are legally required to keep certain information confidential. Having the wrong information leak can cause irreparable damage to a company's finances and reputation, and it may even be a violation of the law.
Whether you're legally bound to give clients or colleagues confidentiality, or you want to keep sensitive information confidential for ordinary business reasons, professional shredders make it easy.
Keep reading to learn more about our comprehensive and convenient services.
Paper Shredding
Every business produces reams of paper. Processes like opening bank accounts, invoices, filing taxes, and more produce sensitive documents that corporate rivals or identity thieves would love to obtain. If you need some of these documents for record-keeping, store them very securely. Otherwise, call a shredder.
Absolute Destruction delivers on-site shredding services that come right to your location and handle everything then and there. Our mobile shredding truck can come directly to your office or to wherever the sensitive paper documents are located.
Once there, we'll shred the documents at the curbside. For larger amounts of paper shredding, we'll come to your location and transport your documents in a secure truck. Then, we'll bring them to our facility where they'll be destroyed.
Destroying Electronics
Every workspace contains electronics storing all kinds of sensitive information. Ensuring that you keep client information safe means destroying electronics that are no longer in use, or are in possession of former employees.
An aggrieved ex-employee with a company device can do a great amount of damage. Absolute Destruction will always be certain to pulverize the microchips on any electronic device we shred, so whatever information that used to be stored can't possibly be retrieved.
Here is a list of some of the electronics Absolute Destruction routinely shreds:
Tablets
Smartphones
Laptops
Computers
Flash drives
Hard drives
Printer and photocopier memory cards
Don't make the mistake of thinking that all data breaches result from hacks. These devices and others store all kinds of sensitive data, which can cause a variety of problems.
After Absolute Destruction has finished the job, we issue a Certificate of Destruction, a testament that these items no longer present any risk of a data liability. We'll also make sure to recycle as much as possible, as we're proud of our long track record of helping companies reach their carbon targets.
To know that your sensitive data is truly gone and that it's been disposed of in as environmentally friendly a way as possible, call Absolute Destruction.
Specialty Destruction
Finally, some companies produce data liabilities unique to their industry. Cosmetic companies produce packaging which may contain sensitive personal information, for example.
Absolute Destruction can handle any unorthodox form of shredding. Here is a list of some of the things we regularly destroy:
X-rays
Dental moulds
Pharmaceutical packaging
ID cards
Access cards
Uniforms with logos
Clothing or t-shirts
Food production package destruction
More
Ultimately, think about Absolute Destruction as a company that destroys information. We dispose of all forms of sensitive material. For GTA and Burlington shredding services that give your business true confidentiality and protection, call Absolute Destruction today.