Tuesday, September 17, 2019 5:11 pm, Posted by Absolute Destruction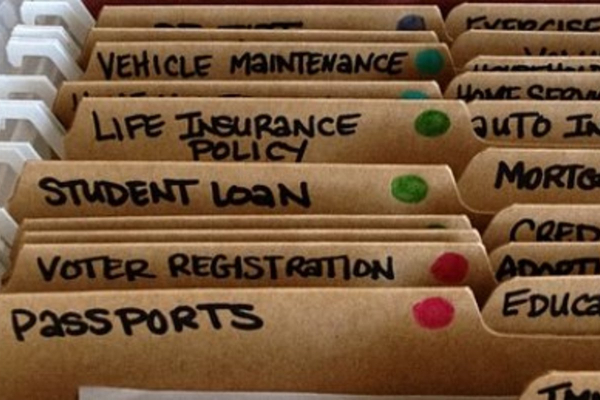 You don't need to watch the news for very long to find yet another story about a company or a political party getting hacked and suffering very public consequences. While cybercrime has people concerned about their data privacy, those aren't the only kind of breaches that can be devastating.
Absolute Destruction keeps you and your company safe by guaranteeing that any unneeded personal or commercial information you have that you don't want falling into the wrong hands will be totally destroyed. It's important to consider how our ordinary conduct around the house or the office creates potential security risks.
Let's take a look at some of the ways that our lives produce data that identity thieves can use, and how Absolute Destruction can keep you safe from these threats.
Sensitive Papers Floating Around
In the course of doing business, your company will generate lots of different kinds of paperwork containing sensitive material. This includes everything from tax or banking information, business plans, marketing material, documents containing passwords, and more.
If these documents are required for your records, keep them in a very secure place. But if they aren't necessary anymore, it's imperative that you get them professionally shredded, so call us if you need paper shredding in Markham or anywhere in Toronto or the GTA. If a rival business gets their hands on these kinds of documents, they can potentially undermine your future business plans or marketing campaigns, or even resort to blackmail or draining your account.
If you have a small volume of papers that need to be destroyed, you can secure your business info with mobile document shredding services that make it ultra-convenient for you. For larger volumes, Absolute Destruction still pulls up to your door, and we'll transport your paper documents to our facility where they'll be securely destroyed. Either way, you never have to worry about transporting heavy, cumbersome documents yourself.
You might not think of yourself as a high-risk target of identity theft or some kind of corporate espionage, but by the time your rival has their hands on info your sensitive after dumpster diving through your trash, it'll already be too late.
Data Security Risks from Electronic Devices
People tend to associate data risks on electronic devices with cybersecurity or online privacy concerns, but there is a range of devices which simply store the data, and this alone can present dangers. The first devices to come to mind are old computers, cell phones, hard drives, and USB or flash drives, but those aren't the only kind of electronic equipment storing sensitive data.
It's essential to be mindful of risks like photocopier or printer memory cards, which may very well store all kinds of confidential data. Whichever device it is, the microchips need to be destroyed to the point where the data on them cannot possibly be recovered.
Miscellaneous Threats
Absolute Destruction specializes in destroying data in all forms, and there are risks beyond paper documents or electronic devices. You might have sensitive information stored in unorthodox places, such as on uniforms with logos, cosmetic packaging, X-rays, ID cards, dental moulds, and more.
Absolute Destruction can eliminate whatever form of information you have.
Hopefully, the heightened public awareness about online privacy and data abuses in the wake of the Cambridge Analytica scandal results in people taking more care to guard other forms of data. When you need your paper documents, electronic devices, or unorthodox objects containing sensitive data destroyed, don't hesitate to get in touch today and call Absolute Destruction!