Tuesday, October 22, 2019 5:35 pm, Posted by Absolute Destruction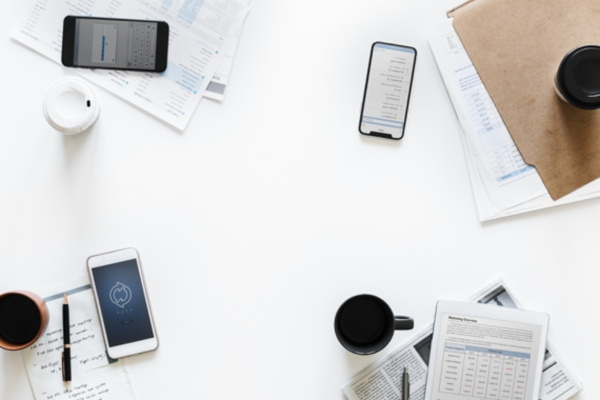 It can be a scary time for companies, given all the high-profile security breaches featured in the news lately. Even the largest corporations and most prominent political parties have fallen victim to hacks which have badly damaged their reputations and caused devastating financial consequences.
While advanced cyber crime is a distinct threat from non-digital security breaches, the greater awareness of risks out there should hopefully encourage businesses to do everything they can to make sure they're safe.
Absolute Destruction gives you the final word on your data destruction because we ensure that any sensitive material you may have no longer poses any type of risk. Here's how you know we offer the best protection in the business.
NAID Protection
Absolute Destruction is a member of the National Association for Information Destruction (NAID). NAID is the standard-setting body advocating for best practices in secure data destruction. They promote this high standard across governments and service providers, as well as product, equipment, and service suppliers globally.
NAID is also the only body which ensures full compliance with all known data protection laws through schedules and surprise audits by trained, accredited security professionals — because our data destruction services meet NAID's exacting standards you can feel confident that when you hire Absolute Destruction, you get the best information security possible for your business or for your clients.
Secure and Convenient
Absolute Destruction takes nothing more seriously than information security, but we also make it easy for your business to stay safe. For smaller volumes of shredding, we can appear at your office and destroy your paper documents right at the premises in our mobile shredding truck.
For higher volumes of shredding, we still come right to your door, but we can securely pick up your documents in a truck and bring them to our facilities to be destroyed. Either way, you'll never have to worry about how to transport what needs to be shredded.
Paper and Beyond
Part of being a modern shredding business involves shredding anything that contains sensitive information, no matter what form it takes. This often includes paper documents, like bank records, tax forms, papers containing passwords and more.
But this may also include a range of electronic devices. Naturally, things like computers and hard drives often contain sensitive information, but there are other low-key devices which pose threats that you may not initially consider.
For example, things like photocopier and printer memory cards often store all kinds of information that may be sensitive. The same may be true of: USB/flash drives, back-up tapes, cell phones, and laptops or desktops too.
Outside of paper and electronics, other unorthodox objects pose security risks, such as: ID access cards, old uniforms, packaging, dental moulds, X-rays, expired driver's licenses or health cards, and more. You can keep your business information safe no matter what form it takes, if you call Absolute Destruction.
Hopefully, your business responds to the surge of hacks and security breaches hitting the news by taking proactive steps to prevent it from ever being a victim. Many identity thieves prefer smaller targets, specifically because they have fewer resources to invest in security. Don't neglect your company's information security — call Absolute Destruction and keep safe today.