Monday, June 24, 2019 9:26 pm, Posted by Absolute Destruction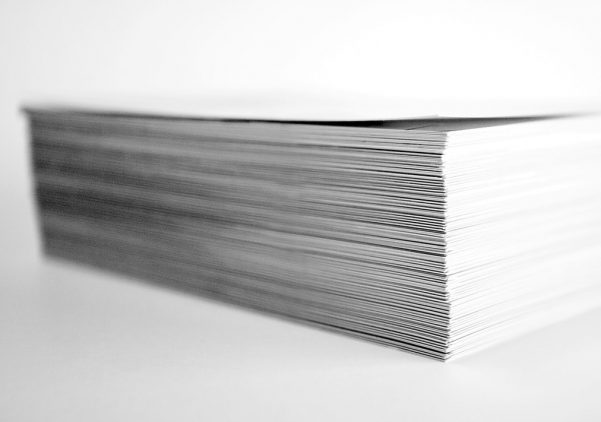 For many people, they think about the word "shredding" and immediately the image of papers cut up into pieces comes to mind. Shredding may, wrongly, be associated with trying to hide or cover up certain information. Actually, there's way more to shredding than this. Let Absolute Destruction tell you exactly what professional shedders do, and why shredding is an important service for everybody.
Keep Private Information Private
Everybody has information that is sensitive. Over the course of doing business, there gathers an accumulation of documents such as old contracts, banking statements, tax information, and other such things you wouldn't want rivals or identity thieves to get their hands on. That is what professional secure document destruction is all about — making sure that your private information stays private.
If a competitor gets your documents that give them an insight into your operations, they can use it against you in several ways. Maybe they'll learn secret finance data, and offer your rivals a better price. They can undermine your future marketing schemes or plans for growth if they know what they are in advance. If an identity thief can get enough personal information about you, they can potentially use it for nefarious purposes, such as draining your bank account, blackmail, or something.
Even if you're not in business, everyone develops a pile of sensitive data just by paying bills and taxes. In other words, everybody has a need to keep their personal information guarded. If you no longer need these documents anymore, the safest course of action is to get them professionally shredded.
Paper Shredding
No matter how paper-free your office or home is, you very likely have a collection of paper that contains sensitive data. We don't just totally and securely shred it; we make doing so easy for you. All you need to do is call us and we'll come right to you in our mobile shredding truck.
For higher volumes of paper to be destroyed, we'll still drive to you, but we'll pick up the contents and bring them to our facility where they'll be shredded. You never have to worry about transporting heavy boxes of paper. If you still want to learn about paper shredding services then read here for more information, because everyone's home has such a pile of papers somewhere.
Beyond Paper: Electronics and Speciality Destruction
This is a modern era, and we all know how much information is stored on electronics. When you think about storing data electronically, USBs, flash drives, old hard drives or old computers are probably what first come to mind. True, these electronic devices are everywhere. If you have sensitive data on these devices, let us securely shred them.
But there are electronic devices that pose a security risk that you may not think much about; the data stored on photocopier and printer memory cards and more can also be used against you. Professional shredders don't merely throw out these devices or even just break them — we ensure that the microchips on them are destroyed to the point where the data that was stored on them is no longer recoverable. We also do this in a way that is environmentally friendly.
Last, there are unorthodox objects that need to be shredded, because they may also contain sensitive data you don't want anyone to know. A short list includes: uniforms with logos, cosmetic or pharmaceutical packaging; dental moulds, X-rays; ID and access cards, and more.
Hopefully this gives you a clearer idea about what Absolute Destruction is all about, but if you still need to get your questions answered about professional shredding, don't hesitate to contact us today.