Tuesday, August 27, 2019 2:27 pm, Posted by Absolute Destruction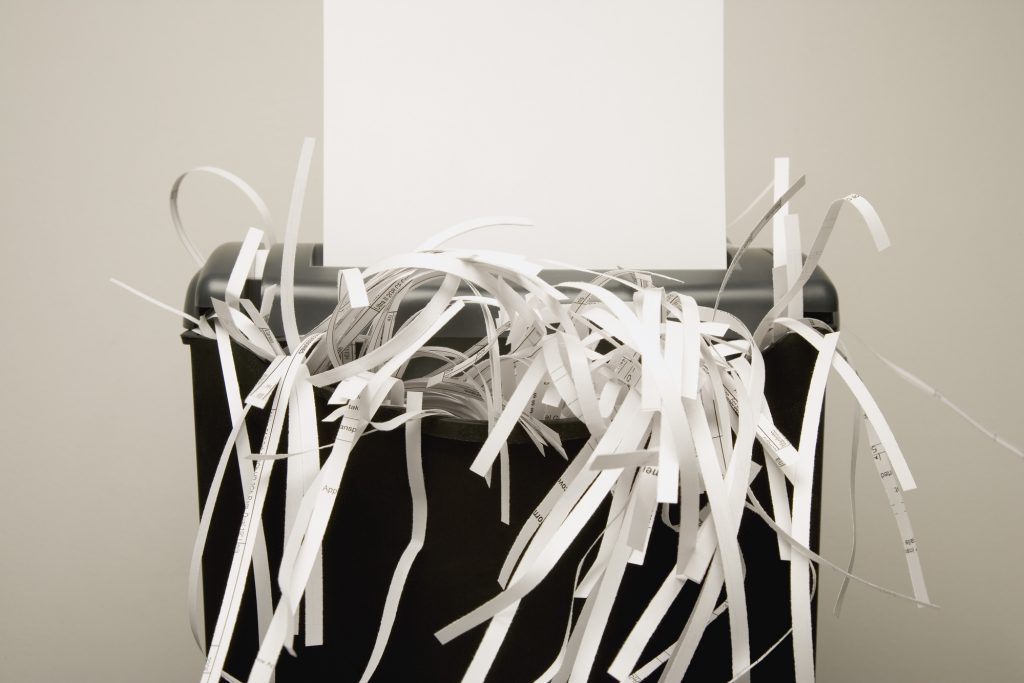 There has been a lot of talk among the public and in the media about preventing security breaches, ever since some high-profile cyberattacks have victimized multinational corporations and prominent political parties. Companies have had to pay out millions of dollars, while the world has watched the fallout from Russia's meddling in the 2016 US election with shock and awe.
It's deceptively easy to think that only high-profile targets have to worry about their security, or that cybercrimes are the only way companies or individuals can be attacked.
Actually, a security breach can result from sensitive information being released by any means. It doesn't have to be a sophisticated cyber hack. Absolute Destruction has provided Toronto and the Greater Toronto Area with industry-leading information destruction for over 20 years. Read on to see what makes us the best in the business.
Unmatched Convenience and Security
It doesn't matter whether you have 200 pages or 200 boxes of papers to shred — Absolute Destruction makes it easy to destroy it all securely. Our mobile shredding truck can come to your home or office and destroy your papers on site. You never have to worry about how you're going to transport so much heavy paper. We help you get answers on keeping business info secured no matter how much there is to be destroyed.
For bigger jobs, we send a truck to securely pick up everything that needs to be destroyed and bring it back to our facility where it is securely shredded. We are experienced in identifying and solving your business data problems whatever they may be, from smaller amounts of paper to boxes of it.
Electronic Data Destruction
You don't need to be told that in this modern era of incredible technology, much of the data being stored today is on electronic devices. Cybersecurity is a distinct threat, as it involves making sure that nobody can hack into your network or computer system.
Absolute Destruction can make sure that any electronic device owned by the company can be securely shredded so that the information on it cannot get into the wrong hands. This may involve devices that are primarily used for communication like cell phones, or that everybody knows stores masses of information such as hard drives, flash drives, USBs, and more.
But there are electronic devices you might not immediately think of as posing a data liability, even though they do — we shred the memory cards from photocopiers and printers, too. Whatever the electronic device, we can make sure that whatever was stored on it no longer poses any risk to your security.
So, if you need document shredding services across Oakville to Oshawa or Barrie to Bowmanville, call Absolute Destruction today. We'll keep your data safe, so your company doesn't make it into the newspapers for the wrong reasons.