Thursday, February 13, 2020 8:02 pm, Posted by Absolute Destruction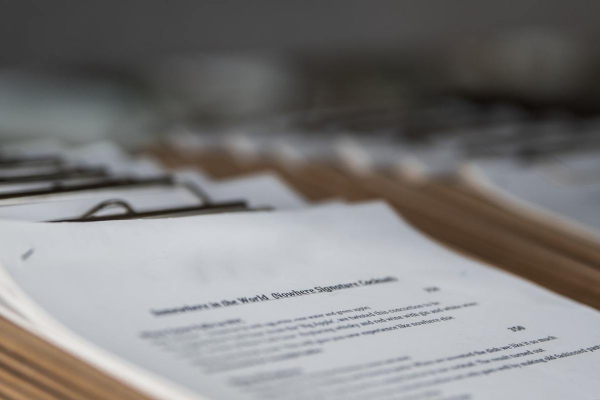 Perhaps there has never been more awareness about the risks of a data breach than there is today. The high profile hacks targeting multinational companies and even prominent political parties have thrust privacy into the public spotlight.
While digital privacy is distinct from non-digital privacy, a world-class paper shredding company is something that every business needs to engage. Every company accumulates paper documents with sensitive material on them, as well as other forms of information which need to be destroyed.
How can companies identify the best professional shredders? Keep reading to learn what qualities a professional shredder needs to be considered an industry leader.
NAID Certified
Businesses need to know that the companies they engage to eliminate data liabilities meet certain standards. The only way they can is by hiring a company that is a member of the National Association for Information Destruction (NAID).
NAID, now under i-SIGMA, is the only industry watchdog group that ensures companies comply with all known data protection laws through scheduled and surprise audits. All its security professionals are properly trained and accredited, fulfilling customers' regulatory due diligence.
Absolute Destruction is one of only approximately 2,000 member companies of NAID in the world.
Convenient Shredding
Our shredding services are both totally secure and ultra convenient, so safety is never a burden. For smaller volumes of paper documents to be destroyed, call our Toronto, Aurora, and Kitchener mobile shredding services that handle all of the GTA and Southwestern Ontario.
Our mobile shredding truck will come to your door, and shred your papers right in front of your location. This way, you'll never have to worry about lugging heavy boxes. Plus, the sensitive documents go directly from your home or office to the shredder, so there's no opportunity for something to go missing.
Larger volumes of paper can be shredded with the same convenience. Our truck will arrive at your location and transport the boxes securely to our facility, where it will be shredded in accordance with the standards of NAID members.
Shredding Beyond Paper
The best pro shredders eliminate any form of sensitive material. Absolute Destruction can shred electronic devices, pulverizing the microchips inside so that the data on them cannot possibly be retrieved.
Electronic devices can't simply be thrown into the garbage. They may still contain sensitive data, and the components inside need to be recycled safely. We specialize in shredding a variety of electronic devices, including: Computers, tablets, laptops, smartphones, photocopier and printer memory cards, and flash drives/USBs.
Beyond electronics, sometimes sensitive information can take unorthodox forms. It needs to be destroyed, whatever form it takes. In addition to paper documents and electronic devices, Absolute Destruction has commercial speciality destruction services. We can shred:
Uniforms with logos
Clothing or t-shirts
All types of labelling and packaging
Food production packages
Promotional items
Dental moulds
ID cards
Access cards
Hopefully, the solutions to preventing an information breach are as well known as the risks! In addition to stymieing hackers, today's companies need to ensure they are safe from non-digital information breaches. You can contact us to learn more if you have any other questions about how Absolute Destruction meets the standards of NAID members, and offers convenient shredding services that eliminate any potential data liability.