Friday, December 27, 2019 7:06 pm, Posted by Absolute Destruction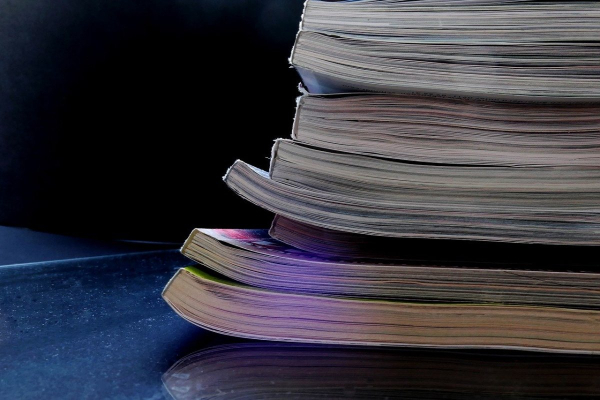 Many people are thinking about data security since a string of high profile hacks involving prominent political parties and multinational corporations have hit the news. While cyber security is a distinct threat from non-digital identity theft, the consequences of an information breach play out in the media so regularly that companies and private citizens are more aware of the need to keep their confidential information private.
Absolute Destruction has offered top-tier document shredding since 1998 to all of Toronto and the GTA, so we have the experience and expertise to take care of all your needs. As a premier pro shredding company, we take our services seriously. Here's what separates us from the rest of the pack.
Absolute Destruction is a member of NAID, the industry's only watchdog association and standard-setting body for information destruction. As a member of NAID, Absolute Destruction meets the highest standard for all known data protection regulations.
Some industries are ethically and legally bound to provide clients and private citizens assurance that certain information remains absolutely private — for example, lawyers have attorney-client privilege, and doctors need to keep medical records absolutely confidential.
Paper, Electronic, and Unorthodox Shredding
While many people may still associate professional shredding with the destruction of paper, sensitive data comes in many forms, and we've been providing Toronto shredding services since 1998 that handle all your needs, no matter what form your sensitive data takes.
Every business and private citizen accumulates a certain amount of paper documents containing sensitive information on it, such as contracts, banking records or tax information. We can come right to your home or office to shred smaller volumes of paper from our mobile shredding truck, and eliminate your sensitive papers on the spot.
For higher volumes of paper to be destroyed, we'll still come to your door but we'll transport the documents back to our facility for secure destruction. Naturally, sensitive information is commonly stored today on electronic devices, and Absolute Destruction specializes in eliminating these too; we pulverize the microchips on whatever device you have until the data on them cannot be recovered.
Finally, sensitive data is sometimes stored in unorthodox ways, such as on pharmaceutical packaging, dental moulds, X-rays, and more. Whatever form your sensitive information takes, Absolute Destruction can totally eliminate it. After each job, we provide a certificate of destruction, a testament that the material submitted to us no longer presents a liability.
Environmental Commitment
Given what we know about climate change, it's essential that people and industries take steps to lower their carbon footprint. We're proud of the way we help companies achieve their environmental goals by reusing as many materials as possible, as the importance of businesses adopting Green practices cannot be overstated.
Contact Absolute Destruction today to get Oakville document shredding services or anywhere else in the GTA — we're here to keep your confidential information absolutely private, all while delivering convenient and friendly service that exceeds your expectations. Hopefully, the news stories about cybersecurity breaches and identity theft inspire you to take a pro-active approach to guarding your sensitive data. If so, call Absolute Destruction today.