Monday, November 28, 2022 11:22 am, Posted by Absolute Destruction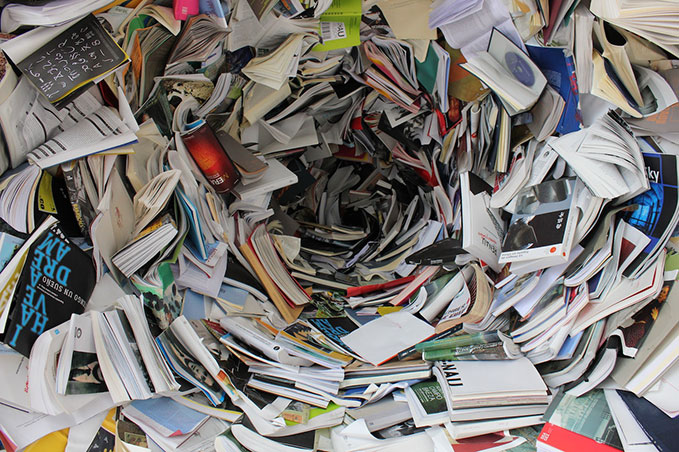 Businesses now more than ever, especially those that serve the public, must include secure document destruction as part of their risk management activities. A lot of attention is paid to online data security, and rightfully so. However, digital security is only one piece of the data security puzzle. With criminals actively stealing mail and searching through garbage to find sensitive and personal information they can exploit, if your business keeps electronic or paper records, mobile shredding, like data device security, must be a part of your security protocol.
What is On-Site Document Destruction?
In contrast to collecting all of your documents yourself and transporting them to a shredding facility, on-site destruction comes to you. You can either call and schedule the service on a one-time basis, or you can leave one of our secure bins at your workplace and program a collection schedule online. Our bonded and uniformed service technicians arrive at your place of business, present themselves with ID and destroy your documents, electronic devices and specialty items on the spot. We do not leave until all your items are securely destroyed and provide you with a Certificate of Destruction to confirm as much.
Who Can Benefit from On-Site Destruction
Any business that requires ongoing or occasional secure document destruction can benefit from our on-site services, including:
Banks and financial institutions.
Schools.
Tech companies.
Accountants and finance professionals.
Healthcare providers.
Real estate agencies.
Insurance companies.
All businesses that are required to maintain record & data security.
How Do Businesses Benefit from On-site Document Destruction Services?
Partnering with Absolute Destruction for on-site document destruction provides you with the following benefits.
An Added Layer of Security
If you have to gather and transport your documents yourself, you leave yourself vulnerable to the following:
Documents getting loose while gathering them and loading them into a vehicle.
An accident which could also cause you to lose some of the documents.
The potential of losing documents during their off-loading from the vehicle and into the facility.
On-site shredding removes these possibilities while also reducing the number of people who come in contact with your documents.
Convenience
You never have to leave your workplace to ensure that your documents are securely destroyed. You simply call or schedule a service call at the right time for document destruction. Not only is this convenient, but it saves you the cost of having an employee use company time to transport your documents as well as the transportation costs.
Peace of Mind
Our service technicians destroy your documents in front of you, should you choose to observe. Either way, we guarantee that all of your documents were destroyed securely before we issue a Certificate of Destruction.
Environmentally-Friendly Practices
All of the paper and electronics we destroy are recycled and used in other products, so you don't have to worry about the impact of your document destruction.