Wednesday, July 24, 2019 4:33 pm, Posted by Absolute Destruction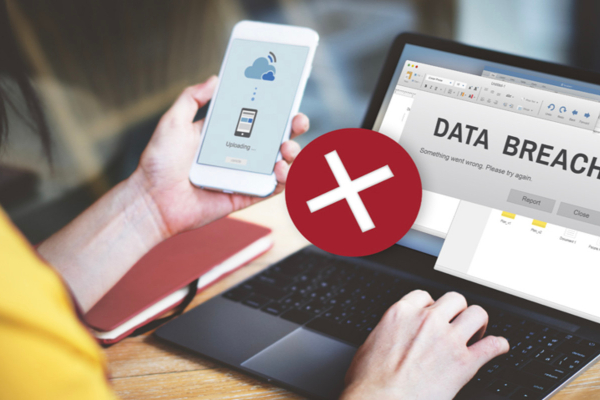 There's a lot of anxiety today even among the general public about the loss of privacy after companies like Facebook faced the Cambridge Analytica scandal fallout, and major political parties and multinational corporations were hacked.
Average people should indeed value and guard their personal data, but no business can afford to be negligent when it comes to protecting their sensitive business data.
Read on to learn more about what makes Absolute Destruction leaders in the information destruction industry, and why you need our services.
What is NAID?
You know that Absolute Destruction has supplied industry-leading information destruction services to Toronto and the surrounding GTA area since 1998, because we are a member of the National Association for Information Destruction (NAID).
NAID is the industry's only quality assurance program that verifies security and compliance using unannounced audits. NAID is an official governing body that ensures that any document destruction company under its auspices complies with the legal and official rules and regulations which ensure that all information destruction is sufficiently secure and safe.
Total Peace of Mind
When mobile shredding services receive an NAID-certification it means you can fully trust them to meet the practical and legal standards of information destruction. At Absolute Destruction, we give you a certificate of completion after the job is finished, a signifier that the data you turned over to us no longer presents any kind of data liability.
What could be the downside of hiring a company that isn't NAID-certified? Perhaps the shredders aren't up to spec, or the shredding is not monitored properly, or electronic devices get inadequately crushed by equipment that isn't good enough. There could be still more problems, either one could cause information leakage resulting in lawsuits, cases of identity theft, and exposure of sensitive company data.
Whether you need to keep your business documents safe in locked security consoles or get it professionally shredded, Absolute Destruction has your solution.
We Shred it All
Absolute Destruction offers you the highest quality information destruction on the widest range of items to be destroyed — not only do we destroy paper and data stored on electronic devices, but also data in unconventional forms. This includes: X-rays, pharmaceutical or cosmetic packaging, ID cards, access cards, dental moulds, and more.
Sometimes small bits of information can put together a large and accurate picture, and that's all identity thieves need to do damage.
Shredding Made Easy
Finally, we go out of our way to make our shredding service both fundamentally secure and as convenient as possible. You can call us, and we'll drive right to your home or office in our mobile shredding truck. This eliminates the need for having to transport a slew of heavy banker's boxes of paper.
For higher volumes to be shredded, we'll come to your location in our truck and do the shredding at our secure facility. It's never been easier to get shredding services that are both convenient and safe.
Absolute Destruction has a proven track record of taking information security seriously for two decades, so if you're anywhere in Toronto or the GTA, call us today for any destruction your business needs. Also, if you're looking for a great place to work in the information destruction industry, we're hiring! Don't hesitate to get in touch.