Tuesday, October 27, 2020 8:48 pm, Posted by Absolute Destruction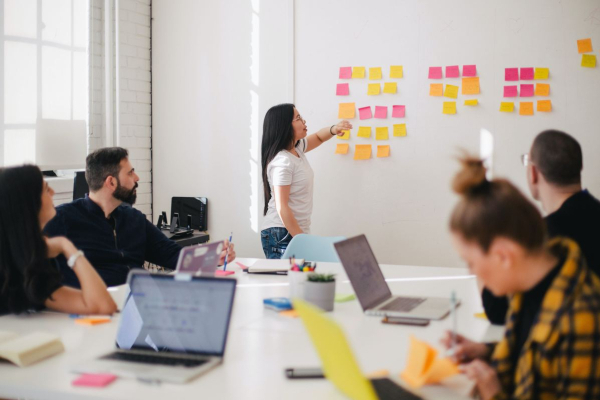 Most people think about cybersecurity when they consider the risks requiring protection. This isn't surprising, as hacks have received the bulk of the media's attention.
But there are threats out there aside from what's in the headlines. Identity theft, corporate sabotage and privacy breaches caused by a non-digital leak can be just as devastating as any hack. That's why professional shredders like Absolute Destruction are an integral part of contemporary business security.
Continue reading to learn more about how we keep your business safe.
Shred Your Papers, the Easy Way
Every business leaves a paper trail behind them. It's merely a part of ordinary procedures. There are many kinds of sensitive documents companies routinely have:
HR papers containing employee contact information
Client lists
Proprietary data
Salary information
Bank account information
Marketing materials
Such documents could be used by identity thieves to drain your account or threaten blackmail. If business rivals learn trade secrets, or what your company's designs are for the future, they can undermine your plans.
The Absolute Destruction mobile shredding truck offers you on-site shredding services delivering peace of mind right at your office. Our truck can securely shred your documents from the curbside, so you don't need to worry about sensitive documents getting lost in transit.
Contact us for a one-time pickup or schedule a regular weekly or bi-weekly pickup, as needed. We're here to do whatever is most convenient for you.
Has it been a while since you last called a professional shredder? For large volumes of paper shredding, we'll still come right to your location. But we'll bring a secure truck to transport your papers back to our facility, where it will be safely destroyed.
Shredding Beyond Paper: Electronics and Specialty Destruction
Paper documents aren't the only things containing sensitive information. Our commercial shredding experts specialize in safely destroying old or unused electronic devices that may be lying around the office.
It's hard to know how much sensitive info is stored on each device, and the electronics used by former employees are liabilities that leave companies vulnerable. The threat of a breach isn't extinguished until a professional shredder pulverizes the microchips.
Only then is it impossible to retrieve the data that was stored on the device.
Finally, some industries have packaging or other materials that pose data liability risks unique to their business. Absolute Destruction can handle any specialty shredding your company requires!
Here's a list of some of the more unorthodox forms of data we routinely shred:
Dental moulds
Clothing or t-shirts
Uniforms with logos
Cosmetic packaging
Promotional items
Pharmaceutical packaging
ID cards
Access cards
If you have any data liabilities — paper, electronic or otherwise — Absolute Destruction can eliminate them. After all, it doesn't matter how an identity thief or business rival learns your private information. We will ensure whatever you turn over to us is safely destroyed and safely recycled, helping your company reduce its carbon footprint.
Security for business once meant investing in locks, a security system, and CCTV cameras. Call Absolute Destruction, and don't get complacent against the risk of sensitive information leaking via non-digital means.