Thursday, August 12, 2021 6:40 pm, Posted by Absolute Destruction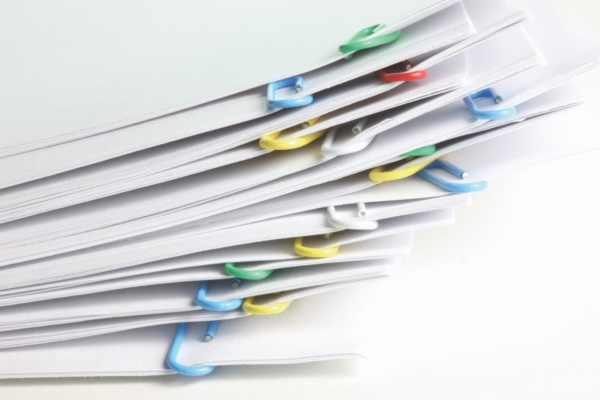 When it comes to stealing information, identity thieves don't discriminate. Whether the identity belongs to an adult or a child, the thief takes advantage of whoever they can. Kids are more vulnerable in certain circumstances. Due to the risks that a child may have, it is vital to protect their identity at all times.
One of the best ways to protect a student's identity is by shredding documents containing sensitive information, such as their address. Hiring professional services for paper shredding in Toronto can protect your children from potential threats.
Back to School
As government lifts restrictions and schools start to open up again, student safety becomes a concern. It might be beneficial to consider shredding school documents before sending your kids to school. Ensure they only carry essential documents, so the risk of losing any documents and becoming victims of identity theft is lower.
Documents to Keep
Although shredding old documents is a good idea, you cannot discard all the records your child possesses. There are some papers that you need to store securely. You should safeguard documents such as certificates of achievements or recent progress reports.
You can make digital copies of these documents and save them, or you can keep a single copy in a safe or cabinet with locks.
Records to Shred
It might be tempting to hold on to proof of everything your child participated in at school. However, certain records increase your chances of a data breach. Think about the virtues of paper shredding if you struggle to decide whether shredding is a feasible option.
You can discard documents such as field trip authorization forms, years old progress reports, or old receipts. But, it is not enough to toss these items into the trash can. Identity thieves are always on the lookout for sensitive information, so even the garbage isn't safe.
Younger Students
If your child is young and goes to middle or secondary school, they might not make decisions themselves. Their bags might likely consist of documents that they forgot to take out. As a guardian, you must keep an eye on what papers they possess. Make it a habit to do a routine cleanup for your child's room and bag to discard unnecessary documents. Eliminating old papers can also help you keep your home organized at all times.
Mature Students
Your children might be old enough to understand the importance of protecting sensitive information if they are in high school. Take some time out to discuss the consequences of neglecting their safety and falling into identity theft traps. Even if your child is mature, they might not necessarily be aware of the harm that data theft can cause.
Help your child create a plan to do a routine document cleanup. In addition to school paperwork, they might be storing other non-essential papers as well. Ask them to gather all their documents and set an appointment with a professional shredder to make things easier for your child.
Safety First
Be mindful of all your risks before you take any steps. Destroying old documents by yourself might not hide the tracks. Encourage your children to take a proactive approach to shred documents and be active members in the process. You never know what can happen if you don't plan. When it comes to your children, it's always better to be safe than sorry!