Tuesday, August 16, 2022 11:41 am, Posted by Absolute Destruction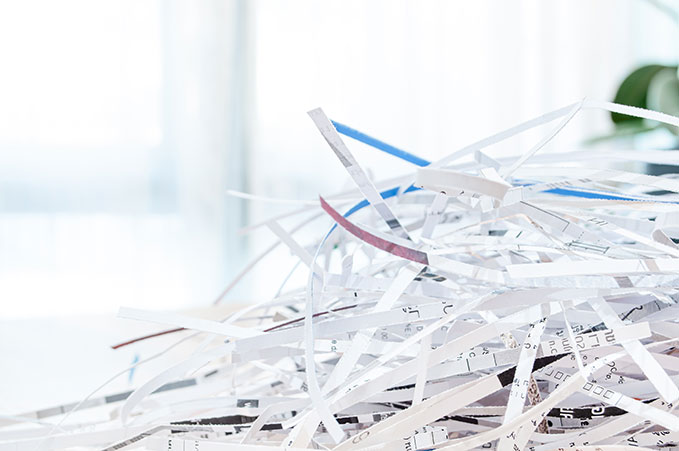 Paper documents are a mainstay of modern life. Nearly everyone has a stack in their home or workplace from various sources.
Businesses often deal with documents in their daily operations. Private individuals also have papers accumulated through the years. Bills, forms, information sheets, and flyers are common in houses and offices worldwide.
Over time, these papers often lose their relevance and turn into junk. However, most of them could still contain private and confidential information.
Documents containing sensitive information shouldn't just be thrown away. They require proper document destruction methods to prevent them from falling into the wrong hands.
However, not everyone has access to large-scale shredding equipment capable of going through massive piles of papers. In these cases, shredding events are a viable alternative.
What Is a Shredding Event?
A shredding event is often a community-wide affair where people can get their documents shredded by industrial machines. They are usually organized in parking lots or other open spaces.
These community shredding events help individuals and small organizations with data destruction needs. They are particularly helpful for those that do not have the equipment to destroy sensitive documents by themselves.
Local governments could partner with a mobile shredding company to provide the space and equipment necessary for the event. Instead of finding individual shredders or document drop-offs, entire neighbourhoods could have their papers shredded in a couple of hours.
The Benefits of Attending a Shredding Event
There are many misconceptions and myths about paper shredding, but shredding events do a lot of good. Below are some key benefits of attending a shredding event in your community.
Security
Shredding events help make a community safer from data breaches and identity thieves. They make data security accessible, even to those without access to professional shredders in their home or workplace.
These events help people get rid of documents containing the following:
Full names
Addresses
Phone numbers
Social security numbers, etc.
Convenience
Finding and booking a shredder could be difficult, especially for people with busy schedules. Getting rid of personal documents isn't a priority for most.
A shredding event makes the document destruction process easier for everyone involved. People can drop by with their documents and finish the job in a few hours or less. They don't need to handle any bookings or reservations. They just need to show up with what they want to shred.
Peace of Mind
According to the Office of the Privacy Commissioner of Canada, 48 percent of Canadians are highly concerned about identity theft.
Secure shredding events give people control over destroying their information. They collect their documents and watch them get shredded before their eyes.
Pro Tip During community shredding events, industrial-sized shredders are usually capable of slicing up paper documents in bulk. Some events charge a fee per box, while others perform this service for free.
The Dangers of Attending a Shredding Event
Community shredding events are generally safe, especially if you recognize that the organizers are trustworthy. However, it's still important to consider the privacy and health risks you may encounter at these events.
Leaving Confidential Documents Behind
Shredding events usually allow you to leave your documents behind, especially if you have somewhere else to be. However, doing this may leave your private information at risk.
If you are particularly concerned about your documents, staying and keeping watch would be best. You can also talk to the organizers about your concerns to see what they can do to help.
COVID-19 Risks
Since these events involve the community, you can expect that there will be other people there. Before going, you can check the event details. Find out what precautions the organizers have set to ensure everyone's health and safety.
Check Out Absolute Destruction Today!
Document shredding is essential to protect the privacy of your home, local business, nonprofit, or community.
Partnering with professional shredding services in London is an excellent idea if you want to organize a shredding event. Aside from protecting your personal information, these events also help you comply with the province's access and privacy laws.
You can contact Absolute Destruction today for more information and a free quote on different data destruction services.
Aside from paper documents and credit cards, we also destroy storage devices like laptops, computers, and hard drives.

Buying a shredder or waiting for a shredding event in your location requires time, energy, and money. Contact Absolute Destruction for reliable shredding services today!

FAQs on How Safe Are Shredding Events and Should You Attend One
Can you witness the shredding process?
Yes. You can hang around shredding events and request to witness the shredding process of your own documents.
How do you differentiate between on-site and off-site shredding?
On-site shredding means that the mobile shredding trucks go to your premises. Off-site shredding means you need to take your documents to the shredding facility.
How to know if the shredding company is reputable and certified?
You can look into their affiliations, such as the National Association for Information Destruction (NAID) or PRISM International. It's also important to ask whether they provide a certificate of destruction after their services.