Tuesday, June 22, 2021 8:42 pm, Posted by Absolute Destruction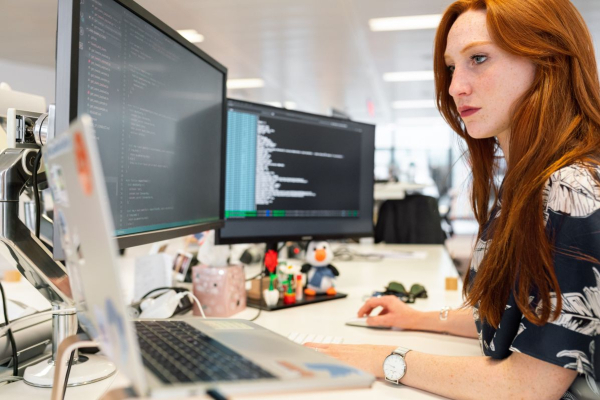 All businesses possess documents that consist of confidential information. Most industries probably do not even realize the service is needed. Almost every organization has to take measures in advance to protect all its stakeholders, such as customers, patients, and employees.
If your company has any information of people saved, the chances are that their sensitive information could be in jeopardy. As a business, you must protect any data that you have access to. So, you should consider improving the security level in your company by hiring professional shedders who can safely destroy documents that you do not need. Here are some industries that can benefit from document shredding.
Medical
Medial service providers such as clinics, hospitals, and pharmacies need shredding services due to the confidential information they carry in their workplace. The medical industry is the target of fraud due to the amount of personal data involved. Often, criminals can steal that information to use as ransom in exchange for monetary compensation.
Due to sensitive patient information, the medical industry should consider employing on-site shredding services to maintain doctor-patient confidentiality. Absolute Destruction can put your mind at ease by destroying the papers at your premises. You can decide if you need a one-time service or a regularly scheduled service. 
Legal
It is the law to protect sensitive information. Under the Data Protection Act and other laws, it is vital to safeguard confidential information and discarding them when necessary. Document destruction is crucial for legal departments such as law firms since they regularly deal with sensitive documents.
Destruction policies can help the client feel relieved since their private data will remain secure. Hiring companies that provide commercial destruction services can enable your firm and clients to rest assured since industry professionals will handle the task. This eliminates the chances of missing out on any data that needs to be destroyed.
Education
Schools handle a large number of administrative information. Due to the number of students a school has, there is a lot of paperwork involved. Those files consist of an immense amount of private data, including the student's address, family history, Social Insurance Number, and more. This data can be used to perform identity theft or could be a source of blackmail as well.
Parents send their kids to school with a lot of trust and faith, and it is essential to maintain that. Hiring professional shredders will enable the school to have commercial confidentiality and keep all documents secure.
Food and Drink
The culinary industry needs shredding services as well. Their documents may consist of recipes that thieves could potentially steal. If a competitor wants to gain access to a particular recipe, they may look for them in documents stored by the company.
Intellectual property theft can occur when a company's ideas or innovations are stolen. So, the food industry must use a shredding service to keep their recipes safe.
Using a shredding company can be helpful since the professionals know how to approach the task efficiently. Absolute Destruction has helped companies improve their security levels for over two decades, so we can assure you that we know what we are doing!