Friday, May 21, 2021 5:24 pm, Posted by Absolute Destruction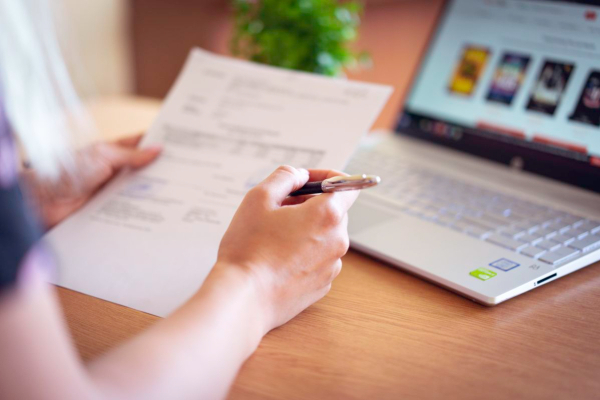 Doing your taxes each year presents large enough headaches as it is. The last thing you need right now is for supporting tax documents to make you the next victim of identity theft.
Everybody has papers in their home which an identity thief would love to possess, especially during tax season. If you need to keep certain documents for your records, make sure they're stored somewhere safe.
Otherwise, you should keep your data safe during tax season by calling in professional shredders to come to your home and take care of business.
Every Home Has Sensitive Papers
It's impossible to be a citizen without generating a paper trail. Basic things like opening a bank account or paying taxes require paperwork, and this needs to be looked after carefully.
Professional shredders like Absolute Destruction securely eliminate a range of sensitive papers in people's homes all the time, such as:
Bills or receipts
Tax forms
Banking documents
Papers with usernames and passwords
Contracts
An identity thief can't get these papers if they're shredded. Our services are designed to give the ultimate in security and convenience.
The Absolute Destruction mobile shredder can come right to your home and eliminate your sensitive papers from the curbside. There's no way for papers to get somehow lost in transit when you can see them get shredded right before your eyes.
Shredding Electronics
Does your home contain old electronics you haven't used in years? To fully prevent an identity thief from getting your information, you may need to eliminate more than just paper documents.
To nobody's surprise, decides like laptops, tablets, computers, and even smartphones contain vast amounts of information. If an identity thief were to get their hands on one of your old devices storing gigabytes of sensitive data, it's no different than having your sensitive papers fall into their hands.
Absolute Destruction will pulverize the microchips on the devices, so the data once stored on them can't be retrieved. This is the only way to ensure that your information is truly gone. Just like paper can't be simply tossed into the garbage without being shredded, the microchips themselves need to be destroyed.
Dispose of any tax information in paper or electronic form by calling the professionals.
Green Practices
Absolute Destruction is proud of our commitment to clean environmental practices and how we reduce e-waste in Canadian cities. In our 20+ years of operations, we've encountered a lot of paper and electronic waste and are glad to have diverted so much of it from landfills.
Keep your home free of data liabilities during tax season in a way that's environmentally friendly, too.
You've just filed your taxes during a pandemic — you deserve a break. Nobody ever wants to be the victim of identity theft, but especially not now. If you need paper shredding in London, Ontario or anywhere in the GTA, call Absolute Destruction this tax season to keep clear of identity thieves.