Thursday, December 23, 2021 1:44 pm, Posted by Absolute Destruction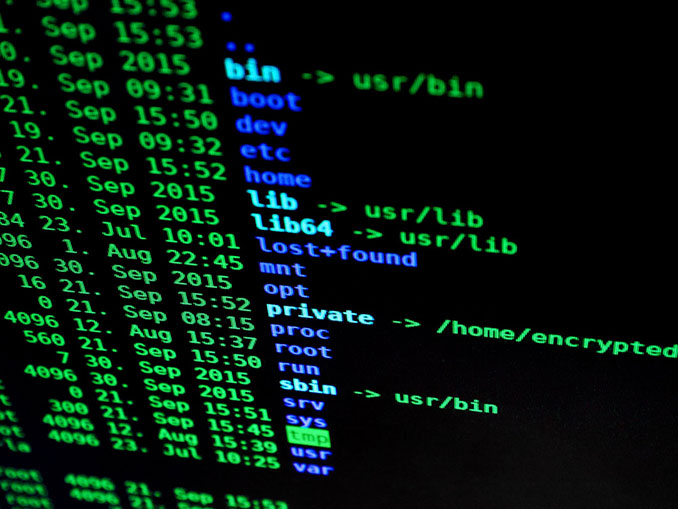 As we head nearer to the holiday season, many employees file their week-long leaves for much-needed vacations. This leads to short-staffing of businesses, especially in the IT and security departments. Unfortunately, it is also when cybercriminals steal confidential data from companies.
Cyber attacks are on the rise during the holidays. Hence, data security should be your company's main priority. Even leading companies, such as Equifax, Facebook, Bethesda, and Uber, suffered data breaches in the past. Given these recent cyber-attacks, you should be vigilant to ensure your company data is unbreachable.
So if your company handles sensitive information, it is crucial that you read these helpful data security tips.
The Importance of Data Security and Privacy
Why must you protect your enterprise's data privacy? The answer is simple. When data gets into the wrong hands, bad things may happen to your organization. It is like keeping your confidential data from your competitors to avoid imitation of your service or product.
Additionally, your customers care about their data. They want to be sure companies are not using them for personal gain.
A survey by the Office of the Privacy Commissioner of Canada found that 87% of Canadians expressed concern about protecting their privacy. Their reasoning is that their data might be used for the wrong reasons, leading to identity theft.
Since consumers think about their privacy while using your service, you are accountable to secure their data. Below are some valuable data you need to protect:
Identifiable information (addresses, phone numbers, passport data)
Personal health information and medical records
Payment card and banking information
Intellectual property
Social Security numbers, insurance information
It is also advisable to dispose of documents that no longer serve their purpose. It's standard procedure of most companies to avoid a data breach in the long run.
Tips to Keep Your Data Privacy and Security Safe During the Holidays
The holidays should be a reminder to strengthen your company's sensitive business information. As a business owner, you need to put up additional data security measures some time before the holiday begins. Here are a few steps to prevent you from falling victim to data breaches:
Make Sure Employees Know the Basics of Cybersecurity
Your employees should have familiarity with general cybersecurity protocols. Whether part-time or long-term employees, they should know the basics to help secure your business data. These include understanding multi factor authentication, password security, and privacy settings.
Over the past, simple cybersecurity mistakes were often the cause of accidental breaches. For example, reusing passwords can pose a security risk to your organization.
Prepare for Large Amounts of Ecommerce Traffic
With COVID-19 still lingering in the corner, many people find convenience in online shopping for Christmas gifts. But during this time, hackers turn to online shopping sites to exploit sensitive information from consumers.
Hence, you need to take extra precautions in protecting your customer's data. You can require two-factor authentication or a single sign-on to bolster your security measures.
Keep All Your Technology up to date
Another preventive measure you can do is keep your softwares up to date. New software versions are often better equipped against cyber threats. Encourage all employees to check if their computer software is updated.
Beware of Phishing Attempts
Since the pandemic began, phishing attempts have doubled, and it can become worse as the year progresses. Hence, it is necessary to remain vigilant during these days and be up to date with the latest scams. Undetected phishing attempts may lead to fraud issues in the future.
Common Cybersecurity Threats During Holidays
Phishing Emails
Cyberware attackers often pose as credible people sending emails. However, these emails contain malicious attachments that can download data from your system.
Ransomware
It is categorized under malicious softwares. The goal is to install malware on your system when you click on an infected website or file.
Distributed Denial of Service
Also known as a DDoS attack, it's a cyber-attack that sends more traffic to your site than it can handle. Hackers then demand a ransom to stop the attack.
Site Interruption
Online retail sites are often victims of intentional site interruptions. Bots act as shoppers and fill their carts to drive down your stock inventory. As a result, real customers would have no items to buy.
It is your responsibility to protect your organization, employees, and customers or clients as a business. Make document shredding a necessity. Check out Absolute Destruction to guide you through the process when you're ready to take the first step.
Did you know?
"Ensuring data security is a vital part of an organization's responsibility and service to its customers. Therefore, it's always best to educate employees to eliminate human error."
Check Out Absolute Destruction for Your Data Security and Privacy Needs
We live in a world of constant threats to our data privacy and security in this digital age. Follow these data privacy tips to safeguard your business data during the holiday rush.
If you need to ensure your company's privacy, Absolute Destruction offers data destruction. Our goal is to protect your business from future data breaches. Contact us at 1-866-997-3334 to get a quote.
The Gift of Privacy: Helpful Holiday Security & Privacy Tips FAQs -
Why do cyberattacks increase during the holidays?
Most companies are closed during the holidays or working with a skeletal force. Cybercriminals choose this time to strike because there is no close supervision on IT networks.
What to do if a data breach occurs during the holidays?
The first step is to find out what kind of data was breached or stolen, and it will help you assess the gravity of the situation. The next step is to take steps to avoid such things from happening in the future.
What should you not do after a data breach?
The key is not to make hasty decisions, and you need to have a well-thought of response plan in the event of an attack. Second, never succumb to panic since it will not help you assess and isolate the cyber threat.