Sunday, April 19, 2020 4:17 pm, Posted by Absolute Destruction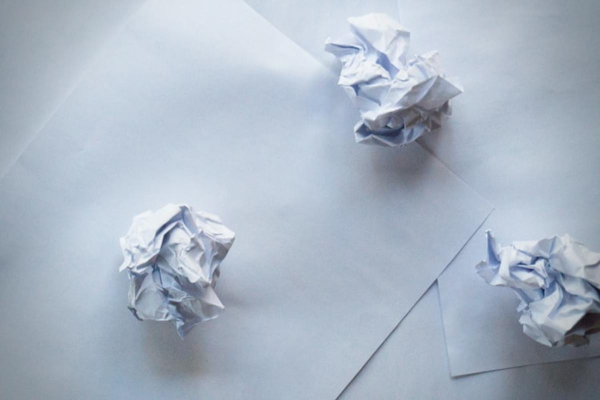 Businesses everywhere are doing all they can to prevent fraud from draining their company of money and time. Even in a time of advanced technology where cybercrime is rampant, a comprehensive prevention strategy encompasses non-digital threats too.
That's why Absolute Destruction provides document shredding services that are convenient, eco-friendly, affordable and, most importantly, totally secure. Keep reading to learn more about what makes our company stand out.
Mobile Shredding
Companies need to make sure that they spend as little time and effort as possible shredding documents, because this is simply time and effort that could be better spent growing the business. Absolute Destruction helps you prevent identity fraud in the way that takes the least possible effort, by coming to your doorstep and shredding your documents right there.
For small volumes of paper to shred, our mobile shredding truck can destroy it all from your premises. If your company has a large volume of paper to shred, we can still pick it up but we'll bring it to our facility for secure destruction.
You don't have to stress your back carrying even a single box, or task an employee with delivering or destroying the paper.
Affordability
Absolute Destruction has been in business for over 20 years, and we've offered great prices to GTA businesses throughout. We give companies the option of a one-time pick-up service, or regular shredding pick-ups in weekly or monthly intervals.
Don't hesitate to request a quote for data destruction that is secure, convenient and affordable.
Security Assured
Nothing is more important than knowing that the services you're paying for deliver the ultimate in security. Absolute Destruction is one of about 2,000 members of the National Association for Information Destruction, or NAID, the only industry watchdog for information destruction.
By providing tools for compliance with all known data protection regulations, NAID helps companies know that the intellectual property, proprietary information, or sensitive contact information they sent a shredding company to destroy has in fact been securely eliminated.
Feel confident knowing that when you turn over your paper, electronic devices, and speciality destruction items to Absolute Destruction, you're using the services of a NAID member.
Eco-Friendly
With scientists giving increasingly starker warnings about climate change, companies are scrambling to reduce their carbon footprint even more. Absolute Destruction has been helping companies improve theirs for two decades.
Since our inception, Absolute Destruction has saved over 100,000 trees, almost 50 million gallons of water, and more. We're proud of how we help companies meet or exceed their eco targets, and we'd be happy to work with you.
In addition to recycling papers, we always safely recycle any electronic components, including hazardous elements which need to be handled carefully.
Keeping your company's sensitive data private is of the utmost importance: it's what keeps your reputation intact, and it prevents not just potential lawsuits but real problems and headaches for customers, partners, and citizens. Absolute Destruction is proud to offer shredding services that are affordable, secure, convenient, and eco-friendly, so your business gets the best protection possible.