Friday, May 28, 2021 5:28 pm, Posted by Absolute Destruction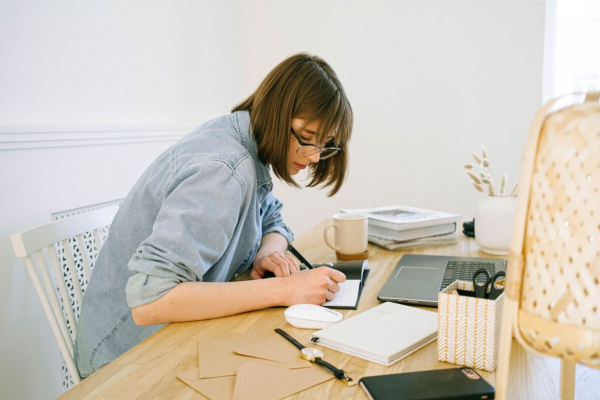 During the pandemic, the safest place for people to be is in their homes, which has caused a dramatic transformation as waves of workers suddenly started working remotely. Some types of jobs require you to be on-location, and where working from home is impossible, those employers need to make sure their employees are safe.
However, the switch to working remotely presents new security challenges that employers need to keep in mind. Absolute Destruction provides industry-leading document shredding in Toronto and the GTA. Our services are a major part of helping to keep your company secure, but not the only thing.
What Pro Shredders Do for Remote Workers
With so many people working from home, sensitive documents that used to be lying around the office are now out of sight in people's private homes. That means you need to trust each employee who has such sensitive data to store it securely.
If the records don't need to be stored anymore, the better thing is to hire commercial document destruction services to eliminate them securely. Whether they transferred documents from the office or they printed them there, they still present the same data liability for the company.
Absolute Destruction's mobile shredding truck can arrive on location to safely dispose of any paper documents you have right before your eyes, so there's no chance for the papers to get misplaced in transit. We'll provide a certificate of destruction when the job is complete to signify that your papers are no longer a data liability.
If your workers are using old, obsolete office equipment like phones, computers, USBs or flash drives, Absolute Destruction provides office shredding for where you live for electronic devices, too.
Identify and Avoid Phishing Scams
Another significant risk that businesses face is employees accidentally clicking on fake links that turn out to be phishing scams. These kinds of scams happen in the office, too. Still, with people working remotely, out of sight and spread across geographic regions, there must be clear ground rules for identifying and avoiding phishing scams.
Here are a few tips your employees must follow:
Don't open emails from email addresses you don't recognize
Use firewalls to keep hackers out
Update your browser regularly
Use a complex password involving letters, numbers, and different cases
You need to tackle this proactively and in clear terms, so employees have guidelines to implement on their own.
Work Computers and Secure Wi-Fi
Are your employees using their personal computers to do professional work? Employers can't control what firewalls and anti-virus measures are on personal computers.
Let your employees stick to work computers, which should have all the programs and software they need to get their job done and keep digital intruders away. They aren't likely to be using a public Wi-Fi network while working from home, but they should make sure that their connection is password protected.
Society needs to take care of its collective physical and mental health, but employers shouldn't lose sight of keeping their workplace safe. Remember the above tips and call Absolute Destruction to eliminate paper and electronic devices that pose data liabilities.