Thursday, October 27, 2022 11:31 am, Posted by Absolute Destruction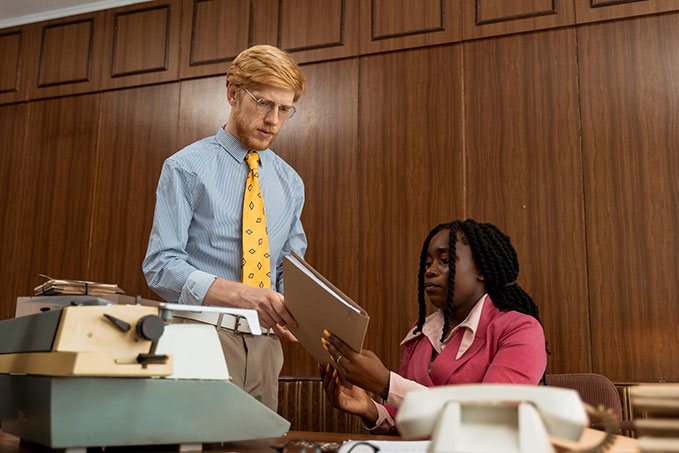 Lawyers, like other professionals serving the public, must keep detailed client files that contain extremely sensitive personal information that they have the utmost duty to store and dispose of securely.
When considering a lawyer's other responsibilities, like staying up-to-date on the latest case law precedents and going that extra mile to get clients the best possible resolution of their legal matters, licensed Canadian barristers and solicitors need systems that automate as many of their duties as possible so they can focus on clearing their cases and retaining new clients. This makes a commercial document destruction service a necessary partner for every size of law firm, from sole proprietor to large legal corporation.
Secure Document Destruction for Canadian Lawyers
Law firms are strictly regulated in many practice management areas; and along with checking and notifying of potential conflicts of interest, trust account bookkeeping and completing mandatory professional development hours or other licensing requirements, secure storage and document destruction are crucial practice management concerns for Canadian lawyers and law firms for remaining in legal compliance.
There isn't a single policy for lawyers regarding how long to retain client files and property or when to destroy sensitive documents, as these decisions depend on several objective and subjective concerns, such as:
Scope of practice and the laws applicable in those fields (e.g., tax lawyers must retain accounting records in accordance with the Income Tax Act.) 
The length of time needed to keep records and client files (and which documents to keep) to protect against potential future claims of professional malpractice.
Future use of files and documents by solicitor and/or client in other legal matters.
The amount of storage space needed vs available space.
The Law Society of Ontario makes it clear in the Guide to Retention and Destruction of Closed Client Files for Lawyers (Guide) that, along with requirements contained in the Law Society Rules of Professional Conduct or By-laws, (Paralegals have similar guidelines on file retention and destruction) the Guide should not replace a lawyer's own personal judgement or set a rigid policy. However, the Guide does provide helpful considerations in the Suggested Steps for Closing, Retaining and Destroying Files section, including:
Determining if/when you should close a client file:

Confirm that all work stipulated in the retainer has been completed, as well as all other undertakings and trusts.

The client has received a final reporting letter.

All financial transactions, accounting and reporting are complete.

Stripping a client file:

Confirm that client property, including original documents, has been returned to the client where legal/logical to do so.

Only necessary documents and copies needed for future use are retained.

Communicating with your clients:

Ensure that clients are aware of (and possibly sign off on) your firm's closing, storage and destruction policy regarding their files.

Setting a file and document destruction date:

How your firm determines when each file should be destroyed (how long they should be retained.)

Have a process that includes when a decision on file destruction takes place.

Ensure that files confirmed for destruction are entered into a tickler system based on destruction dates.

Destroying client files:

Ensure that all paper and electronic records are destroyed in a way that protects lawyer-client confidentiality.

Establishing a record of destruction for client files:

How will you confirm that files were securely destroyed and maintain a record of destroyed files?
Regardless of each individual file and document destruction policy, one thing they all have in common is the need for a secure destruction method that maintains client confidentiality. As a lawyer, you also know the importance of having confirmation of full, secure and confidential record destruction.
How Absolute Destruction Helps Law Firms
These are a few of the ways that Absolute Destruction provides law firms across Southern Ontario with more time and energy to spend on activities that enrich and grow their legal practices (e.g., client intake) and give them peace of mind:
We provide Security Consoles and Locked Bins that you can place in your office and use as safe and secure filing cabinets for your confidential client files and documents.
You can set up a schedule for shredding the contents of a specific console or bin where files and documents ready for destruction are held.
We provide on- and off-site shredding and destruction services, including the destruction of electronic files and devices. All paper materials and electronic devices are recycled after destruction.
You can also call us for one-off document destruction services.
The professional service technicians at Absolute Destruction are bonded, uniformed and carry ID at all times.
We provide a Certificate of Destruction when document destruction is complete.
Reach out and find out how we can help automate the storage and destruction of your closed files today.